A Little Salt, A Little Salmon
7wt fly rods have numerous applications, and this fact is what makes them so appealing to own. In freshwater, a 7wt can handle most any bass, big bruiser brown trout, and even pike and muskie.
7wt rods are also popular for lighter saltwater applications, particularly at the 9' and 10' lengths.
These rods also possess enough muscle and finesse to be used in the pursuit of salmon and steelhead, while remaining light enough to be used all day with minimum arm discomfort later.
The fact that this type of rod can be used to great effect in all of these different conditions makes it almost a necessity to own, especially if you pursue multiple species in varying types of water.
In this review I'm doing a deep dive into some fantastic brand's best offerings of the 7wt variety, so you can assess what rod might be right for you, and so that you can add this useful rod to your armory with confidence.
In this review we'll cover:
Best 7 Wt fly rods (overall)
Best 7 Wt fly rods for the money
What to look for in a 7 Wt fly rod
7 Wt fly rod uses
Frequently asked questions about 7 Wt fly rods
And much more!
Let's get started!
---
Best 7 Weight Fly Rods (Overall)
These 4 rods are the top of the line when it comes to 7-weight rods. They will handle anything from stalking bass to swinging for salmon, and everything in between.
The Specifications:
7wt 9' Models Available, 4-Piece
3.7 oz Weight
Sintrix Carbon/Fibre Matrix Blank
Ceramic-lined Guides
Selected Hardwood and Triaxial Carbon Spacers
Fast Action
Hardy is a name that should need no introduction to the discerning fly fisher. Hailing from Alnwick, England, and in business for roughly 150 years, Hardy knows fly fishing and has taken rod building to a place that sits somewhere between art and masterfully talented modern engineering.
The proprietary Sintrix blank is super light, and it was exciting to read rave reviews about this rod coming from people who had undergone shoulder surgery and other such procedures.
Hardy knows their blank material intimately, and this rod loses none of the 7wt muscle in exchange for its minuscule total weight. The action on this rod is more than fast, which is what enables it to be laser accurate at long distances and through heavy winds.
All pieces of this rod are saltwater safe and resistant to harsh elements. The ceramic-lined guides reduce line friction for ultra-fast and smooth casting. The rod is also an aesthetic masterpiece, and the carbon fiber and resin combine to a stunning effect. Hardy knows rods, Hardy knows fly fishing, and it shows with this rod.
Pros
Super light and super powerful, suitable for big fish whether you're in saltwater or not
Multiple different lengths are available
Accurate at staggering distances
Cons
The action is so fast on this rod that the newly initiated novice will most likely find it difficult to use
Hardy is expensive, but you do get what you pay for, and the Zane is a more affordable option than some of their higher-end rods.
The Specifications:
7wt 9' and 10' 4-Piece Fly Rod
Titanium Frame Stripping Guides with Zirconium Inserts
Clear Anodized Aluminum Hardware
Natural Carbon Finish
Fast Action
Rod Tube and Rock Solid Warranty
Thomas & Thomas have designed a powerful and precise 7wt with their Zone series of rods (the other line weights work great too!). If you're looking for that bigger rod with muscle that is just as equipped for largemouth as it is for redfish, this rod may be the rod for you.
It is available in a 9' and 10', and Thomas & Thomas use titanium, aluminum, and clear resin in concert to create a rod that's super durable and ready for everyday use right out of the box.
The reviews on this rod are stellar, and the price is much more reasonable than many of T & T's other models, making this a great choice regardless of your skill level.
Pros
Durable and functional, designed for heavy use
More traditional fast action, not as fast as the Hardy rod, user friendly
Cons
It was difficult to find negative aspects to this rod outside of a few manufacturer's errors (chipped blanks out of the box). T&T takes its customer service seriously and are stellar at remedying these problems.
The Specifications:
7wt 9' and 10' 4-Piece Fly Rod
Graphite IIIe Blank
Fuji Ceramic Stripper Guide
Lichen Colored Blank with Olive Thread Wraps and Black Trim
Chrome Snake Guides
Fast Action
Uplocking Reel Seat
Black Nylon Rod Tube with Divided Liner
Sage's commitment to quality and performance has created a loyal fanbase, and for good reason, because every product they produce is both affordably priced and relentlessly functional.
They promote this rod as a workhorse, and I couldn't have described it any better. Available in both a 9' and 10' size, the Pulse series from Sage is effective in wind and rain, saltwater, or fresh, for those bigger predatory fish.
Its versatility and price are the main selling points here, and the longer version of this rod does have a butt section making it powerful enough for the biggest muskie as well as big reds on the flats. If you're not familiar with Sage, this rod may make you a loyal devotee just like the rest.
Pros
Super durable, masterfully engineered
Aesthetically pleasing while staying true to its workhorse label
Cons
Sage's reputation is built on listening to the needs of its customers, and they excel at this, making it hard to find any bad news about its products.
The Specifications:
7wt 9' 4-Piece Fly Rod
3.4 Oz Weight
Medium/Fast Action
AAA Grade Cork Handle
TFO Warranty
I am familiar with Temple Fork Outfitters because they make affordable products for the fly fisher on a budget (I am and forever will be 'on a budget'). That being said, I was happy that a TFO product made it onto the initial part of my review because I can attest to the quality of their rods being a satisfied customer.
The Axiom II (A2) is a bruiser of a rod, designed so that the parabolic bend transfers directly into the butt section, making wrangling bigger fish easier.
At 3.4 Oz this rod is still light enough for a weekend of casting, and many local salmon enthusiasts in my area choose this as their go-to rod when they make that trip to Erie. Highly recommended!
Pros
Everything you need if you're looking for a streamer or multi-species rod
Light but powerful
TFO Warranty
Cons
There are more manufacturer's errors with TFO than the aforementioned products, this is a fact. Carefully inspect and test your rod in the yard before you get out to the water to avoid disaster.
The TFO warranty, while good, is sometimes complained about online due to long lapses of time in between emails, etc, but I have found the TFO team easy to work with personally. 
---
Best 7wt Fly Rod for the Money | Reviews
Fly rod prices vary tremendously depending on several factors. These next 3 rod recommendations are on the lower end of that price spectrum, without sacrificing quality.
The Specifications:
7wt 9' and 10' 4-Piece Fly Rod
Oversized Stripping Guide
Two Handle Options (Fighting Butt or Half Well)
Medium/Fast–Fast Action
Black Anodized Reel Seat
Fabric Covered Rod Case and Sock
Warranty
The Ion XL from Echo Fly Rods is branded as a versatile workhorse rod, suitable for salt and freshwater applications. The reviews of this rod are filled with satisfied customers who pursue a variety of prey (pike, muskie, bass and permit just to name a few).
When a rod can be used to great effect in all these varying conditions, it is usually representative of good construction components and sound engineering. The price is good, the people love it and it is perfect for the newly initiated streamer-chucker.
Pros
Currently $199 price tag
User-friendly, light enough, and muscle to match
Versatile and works regardless of the conditions you fish
Cons
Read the warranty carefully, because many customers found the service and what is covered to be less than satisfactory.
The Specifications:
7wt 9' 4-Piece Fly Rod
Nano Composite Blank
Two-tone Anodized Aluminum Reel Seat and Woven Carbon Spacers
Black Satin Blank Finish
Fast Action
AAA Grade Cork Handle
Fenwick is a classic name in fly fishing, and their AETOS 7wt uses novel modern materials to combine power and precision for a great all-around rod.
The nanocomposite blank allows for great power at less weight, while remaining accurate enough to get those streamers where they need to be to elicit big strikes.
AAA cork handles are easy on the eyes, but this series of rods from Fenwick allows you to pick the handle you prefer, whether that be half wells, full wells, or a fighting butt for even longer casts.
Pros
Went down in price, currently under $200
Classic Fenwick quality, and attention to detail
The ability to mix and match what handle you get allows for a better, user-friendly rod that's geared to the kind of fishing you like to do.
Cons
Fenwick's move to produce these rods out of the country has rubbed a lot of anglers the wrong way, but such is the way of the world, and I don't think that it's enough of a reason to disregard this great, affordable rod.
The Specifications:
7wt 8'6" 4-Piece Fly Rod
Anti-Dampening Tip
Progressive Taper with Reserved Power
Medium-Fast Action
Fighting Butt
Lifetime Warranty
This is an interesting rod to round this review, from a company I was previously unfamiliar with. This is a US company that uses S-Glass, a composite material that attempts to achieve the look and feel of old-time glass rods without the weight, and a bit snappier action.
This was great news to me since I frequently swing legitimate "vintage" rods that I've acquired at auctions when the price is right. The reviews of this rod are great, from veteran anglers that miss the old glass rods to guys my age and younger who like the action just as much as the price. This rod piqued my interest, so give it a look. 
Pros
Currently under $200
Powerful and gets the job done
Great company that takes its products as seriously as you do
Cons
The more moderate action of these rods will take some getting used to especially if you're familiar with the standard fast actions of 7wt rods, but it's worth learning.
---
Uses for a 7wt Fly Rod
Many of the rods in this review have been branded by their respective companies as "workhorses," and I think that's the best way to look at a 7wt rod. They are versatile and can be used to great effect in a variety of different water conditions, for a laundry list of fish.
From stillwater to big rivers and flats, these rods have use in each category. 7wt rods also allow the angler to switch up their fly selection and excel at throwing heavy and less-than-aerodynamic flies.
Galloup-style streamers, heavily weighted jigs or bulky flesh flies all can be propelled to their target area with ease due to the power that these rods possess. They also allow a more solid and less nerve-wracking fight with that particularly aggressive fish that you're after, and the fish will tire more quickly from putting that bend in these meatier rods.
What to Look for in a 7wt Fly Rod?
One thing to look for in a 7wt rod is the material of the blank. Forty years ago rods like this were heavy and a challenge to swing all weekend without discomfort.
The new composite materials available now, coupled with better and more precise engineering have made them remarkably light for their overall length. The handle is another area that you'll want to be discriminatory about.
A fighting butt-section will allow you to more easily get two hands on the rod and more effectively corral a feisty fish out of the weeds, away from undercuts, and far away from any debris.
Length is also something to be considered, as you can get more power and distance out of a longer rod, but they are a nightmare when you're deep in the bush and have to finesse them around twigs and overhang.
---
Frequently Asked Questions
Q: Can I use my 7wt in both salt and freshwater?
A: Yes, you can. Most of the rods in this review have both a Saltwater model and a Freshwater, and while there are some differences between the two (normally length and the choice of hardware used) most of these rods can be used in either.
Just make sure you always rinse and wipe down rods that come out of the salt, it's hard on them.
Q: Can I use flies besides streamers on my 7wt?
A: Yes! I like throwing bigger foam patterns and jig-type streamers. While every 7wt can throw other flies, sizing down too much can complicate casting, especially at a distance.
Q: What type of line is best for my 7wt rod?
A: I am particularly fond of the Weight Forward 7wt Floating line, because of its versatility, but the sink-tip line works great as well for getting big streamers down into the strike zone. Fluorocarbon tippets and leaders help as well.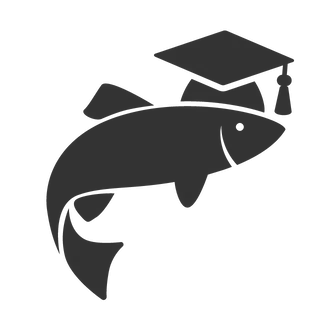 Conclusion/Reeling it in
7wt rods are in my opinion, a necessary rod to have regardless of where you fish. Even in the trout realm, they excel where you know there will be big browns or bows and require some more muscle.
A 7wt opens the door to all sorts of different types of applications, and when you have the tools to fish different water, that usually means more time spent on the water, and it's never a bad day to go fishing.
I hope this review has shed some light on these types of rods, and hopefully, you've found something worth your hard-earned dollars here. As always, tight lines.
Related Readings: