Experience and Passion Meet a Customer-First Mindset
We have had the pleasure of reviewing numerous rods and reels from Echo on our site, and in this review, I'm going to take a closer and more pointed look into Echo Fly Fishing, and Rajeff Sports.
Making a name for yourself in the fly fishing world is no small feat. It is impressive that an initially small company such as Echo Fly Rods was not only able to establish itself in fly fishing in a relatively short period, but it is also impressive that Echo quickly cultivated a loyal fanbase that tirelessly cheer-leads their products online and on the water.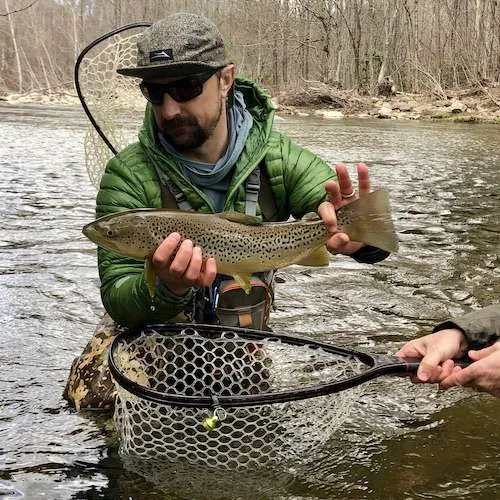 Making a name for yourself in the fly fishing world is no small feat. It is impressive that an initially small company such as Echo Fly Rods was not only able to establish itself in fly fishing in a relatively short period, but it is also impressive that Echo quickly cultivated a loyal fanbase that tirelessly cheer-leads their products online and on the water.
Join me as I look at some of Echo's best contributions to the world of fly rods here in this review.
This Article Will Cover:
Best Echo Fly Rods
Echo Shadow X
Echo Boost
Echo Shadow II
Echo Carbon XL
Echo Lift
Best Echo Salt/Switch/Spey Rods
Echo Boost Blue
Echo King
Echo Swing, Switch and Spey (SSS)
Echo Prime
Let's get started!
---
---
The Brand, and the Man With the Plan
Tim Rajeff is the 'founding father' of Rajeff Sports and Echo, and his vision and passion for fly fishing are what has made this company stand out from the rest for 20 years.
Mr. Rajeff won the Gold in the World Casting Games in the single-hand distance, as well as winning in overall accuracy and distance championships multiple times. In the early 70s, Tim began working closely with the Fenwick Fly Fishing School and began building rods in the early 80s. Whether guiding in Alaska or working tirelessly on engineering quality rods, Mr. Rajeff's impressive background in fly fishing and inexhaustible passion for fly fishing is what fuels Rajeff Sports and Echo.
Even with the success of Echo and the various products, they stand behind, Mr. Rajeff has stayed true to keeping the business personable and down to earth. With stellar customer service and a capable team of guides and other fly fishing fanatics behind him, Mr. Rajeff has created a company that takes fly fishing as seriously as we do.
Echo's unwavering commitment to quality and affordability is what has created a loyal customer base worldwide.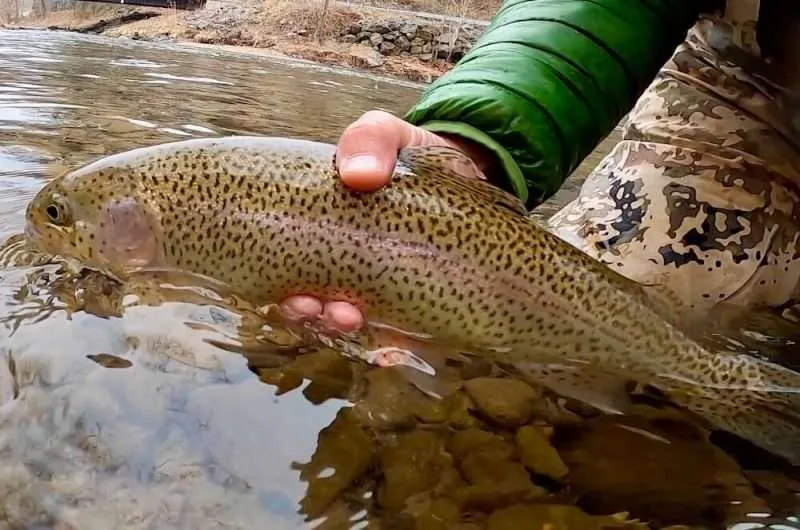 ---
Best Echo Fly Rods
The Shadow X rods from Echo are competition nymphing rods at an affordable price. These rods are incredibly light for their lengths, providing exceptional sensitivity when nymphing. This sensitivity allows the angler to detect even small gentle takes, and that means more fish to the net.
Echo Shadow X Specs
10', 10' 6", and 11' Lengths
2.6, 3, 3.3, and 3.5 Oz Weights
High Modulus Graphite Design
2-3 wt Line
Black Anodized Aluminum Downlocking Reel Seat
Medium/Fast Action
Echo has engineered these rods to "reduce fatigue, encourage balance, and increase casting accuracy." These rods check all the boxes necessary for the tactical and competitive euro nymph. The kicker here is that this rod is nearly half the price of other similar rods. The Shadow X line from the Echo is a perfect synthesis of quality and affordability, two values that the company stands behind.
Pros
Incredibly light
Unmatched sensitivity
A true competition rod
Affordable price for a rod of this caliber
Cons
None. This rod is backed up by the Echo lifetime guarantee, which is rock solid.
---
The Echo Boost series of rods were built with the new fly angler in mind, but they are incredibly effective as backup rods regardless of skill level.
Echo Boost Specs
7', 7'6", 8', 9' Lengths
2.6 Oz-6.1 Oz Weights
2, 3, 4, 6, 7, 8, 9, 10, 11, and 12 wt Line
High Modulus Graphite Blank
Half Wells and Full Well W/ Fighting Butt Handle Options
Black Anodized Aluminum Reel Seat
Black Titanium Stripping Guides
Fast Action
The Boost rods are affordable, powerful tools that are super effective in any body of water, from mountain streams to saltwater. The same care and commitment to detail and function are present in this line of rods, and Echo has done what they do best and made these rods affordable. If you've never used an Echo product before, this is a great place to start.
Pros
A large variety of line weights and lengths available in this rod series from Echo
Half wells or full wells with a fighting butt
Powerful. These rods have considerable power in the butt section to make easy work of bigger fish.
Affordable
Cons
The power of these rods does come at the price of increased overall weight.
---
The Shadow II line from Echo is what laid the groundwork for the above-reviewed Shadow X. These nymphing sticks are still more than capable of bringing in big fish for their lightweight and are modestly priced to boot.
Echo Shadow II Specs
10',10'6" Lengths
2, 3, and 4 wt Line
4-piece Travel Ready
Black Anodized Reel Seat
Chrome Guides
Competition Kit with Extensions
Incredibly sensitive for the most precise use of tungsten-weighted nymphs, and light enough to swing all day. Where this rod shines is in the competition kit that can be purchased with the rod. This kit allows you to achieve perfect balance, regardless of what reel you're using. It's worth purchasing because it makes these rods very customizable.
Pros
Super light, but also able to play larger fish
Travel ready with case
The competition kit allows you to customize these rods and balance them to your liking regardless of what reel you're using.
Affordable nymphing stick currently around $300
Cons
There are some issues with brittle tip sections. Echo addressed this with their Shadow X line of rods, but these rods are still very effective.
---
Here is another model of the rod from Echo that is geared towards anglers of all skill levels. The Echo Carbon XL is a rod that works great for multiple different fishing applications. It can throw dries, it can sink nymphs and it is also capable of throwing small streamers.
Echo Carbon Specs
7'3", 8'4", and 9' Lengths
2.7, 3.3, 3.4, 3.5, and 3.7 Oz Weights
2, 4, 5, and 6 wt Line
Reversed Half Well Handle
Medium/Fast Action
The action on this rod is not as lightning-fast as some of the other rods I've reviewed above, but that is precisely what makes it a capable rod regardless of how you're using it. All of this adds up to a great rod that's perfect for taking to bodies of water where you're not quite sure what method you're going to use to get after some fish.
Pros
Forgiving action
Multiple fishing applications can throw many different bugs effectively
Affordable, currently at $179.99
Great all-around rod
Cons
Outside of a few manufacturer's errors and a couple of reports of broken tip sections after moderate use, there are not many negative things to say about this series of rods from Echo. It's difficult to find a rod that performs this well at this price point.
---
The Lift from Echo is advertised as their best ' bang for your buck' rod option. These rods are capable, dependable options for a more than reasonable price.
Echo Lift Specs
7'6", 8', and 9' Lengths
3.1, 3.4, 3.7, and 3.9 Oz Overall Weights
3. 4, 5, 6, 7, and 8 wt Line
Half Well and Full Well Handle Option
Anodized Reel Seat
Medium/Fast Action
The Echo Lift is a great option if you're trying to outfit a newbie and a very competent backup rod. We have the same medium/fast action in this rod as the Carbon XL, and that means you can throw numerous different bugs. This is another all-around great choice for use on multiple different types of water at a great price.
Pros
A very good synthesis of power and accuracy
Forgiving action
You cannot beat the price for how balanced and effective this rod is currently ($99-$119)
Cons
At this price, it's hard to say anything negative about the Lift series from Echo.
---
---
Best Echo Salt/Switch/Spey Rods
The Boost from the Echo is an impressive and powerful all-water rod. Big spillways, rivers, or saltwater all are suitable environments for this 9-foot rod to shine.
Echo Boost Specs
9' 4 Piece Rod
6-12 wt Line
3.9 – 6.1 Oz Weights
Full Wells With Fighting Butt
Lightweight High Modulus Graphite Blank
Titanium Stripping Guides
Fast Action
Travel Ready
The blank is powerful, but you get even more muscle and control from the full-well handle and fighting butt section. Although this rod is heavier than some of the other offerings from Echo, they've done a lot to keep the unnecessary weight off. Travel ready with a hard nylon coated tube, this rod is perfect for those who frequent both big freshwater and salt.
Pros
Versatile, effective in many different conditions
A good blend of power and accuracy
Fighting butt section allows
For easier play with bigger fish
Aesthetically pleasing
Affordable currently around $300
Cons
The Boost is heavier than some of the other reviewed rods, but switch/spey style rods are larger and meant for throwing bigger weighted flies and streamers.
---
This is a big rod. Coming in at 13 feet with either 9 or 10wt line options, the King Spey rod from Echo was designed specifically for heavy fish of the anadromous variety.
Echo King Specs
13' Two-Handed Spey Rod
8.2 and 8.4 Oz Weights
9 Or 10 wt Line
Lightweight High Modulus Blank
SIC Guides
Anodized Aluminum Reel Seat
Travel Ready
The Echo King was designed to throw big, flashy weighted streamers and spey flies. King Salmon are big, heavy fish, and this rod was engineered to throw bigger line weights capable of withstanding the fight of one of these truly epic fish.
Pros
These spey rods are an impressive 13ft long, and Echo has done all it can to reduce the overall weight here just like in their other graphite rods.
There's enough power here to play the largest Kings and other heavy fish as well.
Cons
While this rod is reasonably priced as far as spey rods go, $500 (current price) is a considerable chunk of change upfront.
---
The Echo Swing, Switch, and Spey (SSS) rod were designed for beginner and intermediate Spey casters. Two-handed casting takes a lot of practice, and these rods are an economical answer to get what you need to start your journey to tight loops and long hauls.
Echo Swing Specs
11', 12'6" and 13' Models
7.3-8.9 Oz Overall Weights
6, 7, and 8 wt Line
Graphite Fibre Construction
SiC Stripping Guides
Anodized Aluminum Reel Seat
Travel Ready
Medium/Fast Action
The SSS possesses many of the same features that the Echo is known for, like the anodized aluminum reel seat and travel-ready rod tube, as well as the Echo's proprietary graphite fiber blank. See what all the hype is about with this dependable, affordable spey rod.
Pros
Spey rods aren't cheap, but Echo has made this as affordable as possible, currently, around $300, making it a near-perfect introductory rod.
The Medium/Fast Action is forgiving and makes this rod easy to learn on
Powerful and with enough backbone for big fish
Cons
None. This is a great introductory rod suitable for many different water types and at an affordable price.
---
Echo designed their Prime fly rod to be a relentlessly functional two-handed saltwater rod. While not as immense as their other above-reviewed two-handed models, this rod was made with a forgiving action to get your fly out to distant redfish and other saltwater monsters effectively.
Echo Prime Specs
8'9" and 8'10 Lengths
9, 10, 11, and 12 wt Line
4.32-5.05 Oz Weights
Medium/Fast Action
Anodized Reel Seat
2-Piece or 4-Piece Option
2-Piece has Echo Recoil Guides
Full Wells w/ Fighting Butt Section
I thought that it was interesting that there are 4 and 2-piece models of the Prime Rod, but only the 2-piece has advanced recoil guides, able to withstand the shockingly powerful runs of saltwater fish ( and also able to be squeezed back into place if crushed). Full wells with a fighting butt section allow for more control and more muscle for bigger fish. This is a powerful rod built for all kinds of saltwater fishing.
Pros
Powerful, and forgiving action
Made for saltwater and the challenges that it can present
Recoil guides on the 2-piece
Cons
This rod is a bit more expensive, but it is a quality piece of equipment
Hopefully, Echo decides to eventually put the Recoil guides on the 4-piece, they are great
---
Why Echo?
A company has to work hard to impress me, and arguably even harder than that to create a cadre of loyal fans within the fly fishing world. Echo has been around for 20 years, and in that time the products from Echo and Rajeff Sports have only gotten better. Tim Rajeff knows fly fishing. He has a jaw-dropping amount of real-world experience, he's a decorated fly caster with big wins in international competitions, and with his synthesis of passion and experience, Echo has flourished as a company. Even with their continued success, Echo operates with a level of care and dedication that's usually only seen in smaller detail-oriented businesses.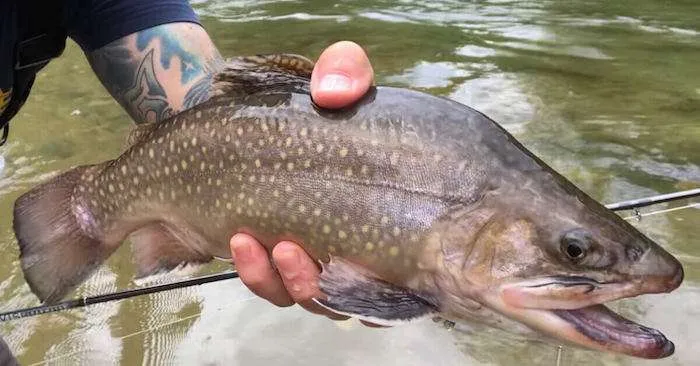 It is always reassuring to see a company that takes the well-being of our water-breathing friends into heavy consideration, and I was both surprised and pleased to see an entire section of the Echo website devoted to safe fish handling. This is a big deal for me and I'm sure many of you dear readers as well, especially for those of us who are conservationists at heart and in practice. The Echo website is also a treasure trove of information for the beginner up to and including the veteran bug chucker. Their "Learn" section is worth a look regardless of skill level, and including resources like these on your main website is a show of commitment to fostering a good learning environment for your customers.
Another thing that deserves mentioning here is Echo's commitment to fostering good working relationships with fly shops. Echo treats its dealers well, and they return this energy accordingly, building relationships like this with fly shops around the country only strengthens the ability of brick-and-mortar fly shops to stay open and stay in the black, and that's important, as fly shops are sort of the hubs of imparting knowledge to the beginner and more.
From their stellar warranty coverage and relatively low service fees for handling damaged rods down to the quality and care that is present in Echo products, this company cares about the needs of its customers. Echo is doing its best to create products designed by and for people who love fly fishing, and they do their best to foster a positive, conservation-minded business.
---
---
Frequently Asked Questions
Q: If you had to compare Echo to another noteworthy fly fishing company of today, which one would it be?
A: I put Echo in the same bracket as Sage. That means quality products built by and for people who are committed to fly fishing, at prices that make them actually accessible to anglers on a budget, regardless of initial skill level.
Q: A company is often only as good as its warranty. What makes Echo's warranty program stand out from the rest?
A: Tip sections can be bought outright, but if there is any defect in the rod at all it will qualify for the warranty.
Most often it is not factory defects that break rods, and this is a fact. The service charges and handling fees are on the lighter side at Echo, but so you know exactly how the warranty operates I've included a link to that section of their website here
Reeling it in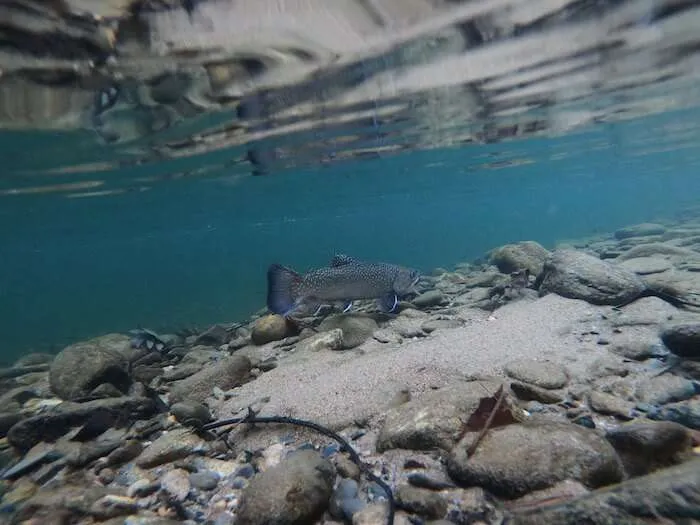 I hope that the deep dive I have done into Echo and Rajeff Sports has shed some light on a company that is more than deserving of your attention, dear reader. Quality products at reasonable prices are hard to find, especially in regards to fly fishing, but Echo continues to excel at this, and it is for this reason that they are continuing to grow and attract legions of repeat customers. Buying products from businesses that have similar passions and philosophies that run parallel to our stand out from the rest, and that is why Echo is a shining example of what a modern-day fly fishing outfitter can be. Take a look for yourself and I think you'll find that they are as serious about this sport as you are. Tight lines, always!