Our "Best Fishing Pliers" guide below will walk you through the top products on the market. Just as a carpenter wouldn't build a house without a hammer– an angler shouldn't be without a good pair of fishing pliers.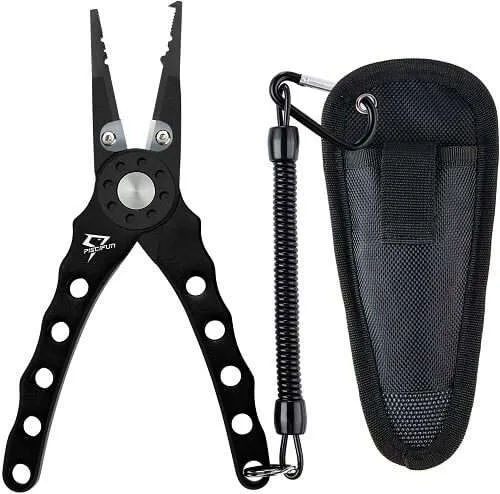 In this new guide you'll learn:
Best saltwater fishing pliers
Best fishing pliers overall
Best stainless steel fishing pliers
Best titanium fishing pliers
Best fishing pliers for the money
Split ring pliers for fishing
Accessories: sheath or holster?
Whether relaxing on the lake or deep out to sea, from your kayak, or fishing on shore, you'll feel more right with your trusted pliers.
Let's Dive In!
---
Hello, anglers! I hope you've been enjoying some time on the water as I have. Did you remember your pliers? This critical piece of kit has multi-use applications and can prevent frustration and headaches while on the water.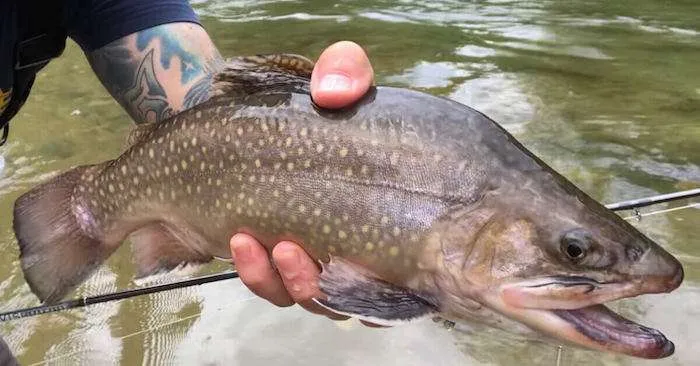 Best fishing pliers overall
We've selected the top 5 fishing pliers to suit most fishing applications. These are some of the best fishing pliers currently on the market.
Simms makes quality products, there's no denying it, and this company has the reviews and a loyal fanbase to back up the hype.
Their Flyweight pliers are constructed with that same quality and are designed with the fly fisher in mind.
The anodized aluminum construction resists rust well, and the stainless steel jaws pack a lot of power for their small size. The texture that's on the jaws is great for crimping split shot and for clipping those barbs off!
The price point is a bit higher. But you get what you pay for when you buy Simms products, and that's functionality and dependability.

Features/Specifications:
Anodized Aluminum Body, Stainless Steel Jaws

Innovative Ergonomic Shape

Textured Jaws

Super Sharp Cutters

Holster Designed for Generic Wading Belts

Made in the USA
The holster that was designed for this tool fits a variety of different webbing styles and mesh, but also just your regular run-of-the-mill wading belt. If you're not already a fan of Simms, you just might be after buying these pliers.
No nonsense fishing pliers made in the USA. A well designed and manufactured Accurate coil lanyard can be purchased separately. Go fishing with confidence with the Accurate APXL pliers.
Designed to be lightweight, strong, and durable, the APXL has an anodized finish to prevent rust, outing after outing. The replaceable jaws and cutters are strong and stand up to the challenges of multiple tasks on the water.
Ergonomic easy grip handles are designed for comfort and these pliers cut braided and mono lines with ease. Spring loaded with 7-inch jaws and the reviews to back up their claims, try unhooking your fish with the APXL-7s.

Features/Specifications:
Machined 6061 T6 Aluminum Construction

Replaceable Carbide Cutters Hold and Edge Well

Available With or Without Pre Molded Sheath

Spring Loaded
Saltwater fishing pliers are specifically designed to withstand the added corrosion when fishing in saltwater. The Gerber Maginpliers below takes our pick for the best fishing pliers for saltwater.
These pliers are loaded with features, staying true to the Gerber name. The Magnipliers are designed for saltwater but work equally well for freshwater applications. Remember to rinse if you're using these out in the salt!
These pliers have a large finger choil and optimized spacing between the spring-loaded handles for increased control. They have exchangeable carbide jaws with outboard fasteners and a tether point to secure a lanyard.
Gerber's Bear-hand control system is very ergonomic. These pliers include a nylon sheath and are constructed of hot-forged aluminum.

Features/Specifications:
Spring Loaded

Carbide Cutters can be Reversed and Replaced

Innovative and Ergonomic Design

Ambidextrous

Designed to Withstand Harsh Saltwater Environments

Sheath Included
They have exchangeable carbide cutters and are engineered for durability. The proprietary SaltRx treatment guarantees durability, even in the harshest saltwater conditions.
These are quality pliers that are all business. The Aluminum construction makes this powerful tool lightweight and portable, and the spring loaded handles are a breeze to use one handed.
The pointed tips on these pliers can make disgorged hooks come free with ease and no ripping or tearing.
This tool was made for fishing. Crimping split shot is a breeze with the powerful 2" jaws, and the cutters make quick work of mono, braid or even light gauge wire.

Features/Specifications:
6.5″ & 8.5″ options

Split Ring

Corrosion Resistant Aluminum Construction

Carbide Cutters

Non-Slip Grip

Spring Loaded
Powerful enough to cut a hook free and designed well enough to make precise cuts, these pliers from Bubba come with a sheath to keep them close at hand on the water.
Loon is great at adding extra features to simple designs. Their Rogue Quickdraw forceps are multi-use and streamlined for a low-profile tool that works great attached to a lanyard or on your belt loop.
You can retrieve it easily with the integrated clip, and the handle is ergonomic and designed to fit the hand.
The hook-eye cleaner is super useful when fishing your own tied flies if you get a little crazy with the head cement at home on the vise.
The cutters are small but precise and located right below the snub-nose jaws. These are a great value for the money and are super durable.

Features/Specifications:
Functional, Powerful Forceps

Sharp Cutters Below the Forcep Tips

Hook-Eye Cleaner

Ergonomic Grip

Built-in Clip
---
Other Gear Related Articles
---
Best Fishing Pliers For The Money
Value is what you get with the Booms X1. There's just so much that you get for their frugal price point that these pliers are deserving of consideration if you're in the market for a new pair.
These are designed for freshwater fishing, and although customers have given these pliers good reviews when used in saltwater, remember that they were not designed for those environments, and always rinse after use!
The X1s come with a coiled lanyard and sheath, a coated carbon stainless steel jaw, and a braided line cutter.

Features/Specifications:
Aluminum Handle, Stainless Steel Jaws

Spring Loaded

Split Shot Crimp

Split Ring Attachment

Affordable

Sheath and Wire Lanyard Included
They have an anodized aluminum construction and a sturdy split ring. They are 7.9 inches long x 3.6 inches wide. User friendly, these pliers have longer needle nose pliers for easy hook removal.
The split-ring attachment can open up those tiny o-rings that you might use on larger flies or on lures. Spring loaded and automatic open.
Bite's pliers sport a straightforward design to get the job done. These are well designed and affordable fishing pliers.
Made with aviation grade CNC cut aluminum alloy and sporting carbide cutters, these are functional and reliable pliers for the price.
Anodized for rust resistance and longevity, these pliers are also remarkably light. The shark-tooth jaws are finished with Teflon and provide a powerful grip.
The handles are spring loaded & machine cut for strain free ergonomic usage. Include a sheath, and retractable coil lanyard for easy recovery. Belt loop for secure fastening under any condition.

Features/Specifications:
Anodized Aircraft Aluminum

Spring Loaded

Anti-Slip Handles

Replaceable Tungsten Carbide Cutters

Sheath with Lanyard
Best stainless steel fishing pliers
With Golf inspired handles these Calcutta are a unique addition to your fishing tool kit. Designed with the kayaker and deep wader, the grips on these pliers are designed to work better when wet.
The small torque series from Calcutta are stainless steel for rust free applications. Corrosion resistant, these pliers feature a carbon steel construction. The sport-inspired golf handle is comfortable and lightweight.

Features/Specifications:
7.5 inch Straight Jaw Pliers

Heavy Duty Forged Aluminum Construction

Non-Slip Grip

Sheath with Carabiner
With side cutters made from stainless steel, this is a tool made for long lasting rust free usage. Whether crimping, line cutting or hook removing, the Calcutta is a workhorse with non-slip cushioned comfort grips. Perfect for one-handed use, lanyard included!
Best Titanium Fishing Pliers
These pliers offer professional grade performance with a well rounded set of functional features.
Inspired by the sleek design of the Barracuda (Salt Muskies as far as I'm concerned!) the Cuda's feature a leather sheath & lanyard loop as well. Enjoy your fishing with the durability of titanium bonded alloy.
These pliers have that desired toughness usually found with titanium products. They have a high tensile strength application and they have the ability to withstand extreme environments with ease.
High-leverage compound action is what you get with a pair of Cuda Titanium Bonded pliers. These are expert pliers engineered for fishermen. Efficient easy grip handles ensure solid grip and control.

Features/Specifications:
Highest Quality Titanium

Tungsten Carbide Integrated Mono and Wire Cutters

Durable Full-Tang Pliers

Ballistic Nylon Sheath Included
Best Split Ring Fishing Pliers
These pliers will make swapping out hooks a breeze; they are also fish grippers, cutters, and crimpers. They come with a sheath and lanyard with a belt loop for easy storage while on the move.
Made out of aircraft aluminum the Piscifun pliers are rust proof and can fill all your needs they do it all.
They feature titanium coated stainless steel jaws and split ring tip. Never lose them with the coiled lanyard. Spring-loaded for easy use, these pliers go the distance and have a great price point.

Features/Specifications:
Affordable Multi-Use Pliers

Anti-Corrosion Anodized Aluminum

Spring Loaded

Tungsten Carbide Cutters

Split Ring Attachment

Sheath and Lanyard
Most split Ring Pliers aren't designed to do it all and function like fishing pliers. Most have one function, splitting rings for a hook exchange. The Piscifun Fishing pliers do it all, and that's why they are my personal favorite in this review.
Bonus Feature
Split Ring Pliers: what are they?
Split Ring Pliers are for opening split rings (the little ring attachment that holds the treble hook to a lure) and swapping out hooks.
A split Ring is a very small and compact version of the ring found on most keychains and is used in numerous fishing applications, from tippet to Rapala-style lures.
I was shopping for lures and the staff member at the tackle shop was talking about swapping out hooks because in my area most of the fishing spots on the American River require barbless hooks. I often wondered how in the heck do I get the ring open. Answer: split ring pliers!
Link: How to use split ring pliers?
Fishing Plier Accessories
The accessories to look for:
Sheath, included or not you can buy a separate sheath. Most fishing Pliers come with a sheath but several do not so look closely and determine what's right for you. You can always find one separately.
Lanyard: coiled or straight lanyard is a nice touch. There are lanyards that slip over the wrist and lanyards that fasten to a belt loop so the pliers can be worn at the hip or slipped into a pocket.
---
Conclusion/Reeling It In

Whether simple and functional or rife with multiple design features, fishing pliers are essential for trimming line, crimping, and disgorging that badly hooked fish you've got to the net.
Thank you for reading Anchorfly's best fishing pliers guide. We hope you've enjoyed the article. Until next time, happy casting!
Related Readings: