The number of new anglers joining the sport of fly fishing has skyrocketed in recent years. Because of this, the demand for fly fishing gear for beginners has increased proportionally.

Research: This article offers the 4 best fly fishing rod & reel combos for beginners to determine what's the best use of their budget.
The most important piece of equipment when getting into fly fishing is quite obviously going to be your fly rod. Choosing the one that's right for you can be the trickiest part of getting into the sport and is often the determining factor in your success on the first few outings.
The aim of this article is to point you in the right direction so that you can have the best experience possible on your first outing!
In this guide we'll cover:
Best fly fishing starter kits (Overall)
Best beginner fly fishing kits for the money
What comes in a fly fishing starter kit?
Pros and cons of a fly fishing starter kit
Conclusion/Reeling it in
Let's jump in!
---
Best Fly Fishing Starter Kits (Overall)
The Orvis Clearwater Rod and Reel kit is definitely the best all-around kit, The Clearwater rod itself is a fantastic rod for beginners and experts alike, it has a forgiving nature with just enough backbone to handle all fishing styles.
The Orvis lifetime warranty also means that they'll repair any first-timer mistakes that might be made initially as you're getting into the swing of things.
The rod in the above kit is a 9ft 5wt which is widely understood to be the best "do everything rod" and can handle everything from trout all the way to pike (if you're feeling brave) and everything in between.

Orvis Clearwater Rod/Reel Combo, Includes:
Orvis Clearwater Rod
Clearwater Reel
Orvis Clearwater Fly line & Backing
Tapered Leader
12 premium flies

Lifetime warranty on Rod
The reel itself is a rock solid and standard beginner reel, the drag is smooth and the reel's construction is stout enough to take a good amount of abuse.
I tend not to pay too much attention to the reels included in these beginner kits because at that stage in your fly fishing career, the reel and its functions are the least of your worries, its purpose is simply to hold the line for you in an orderly manner.
If you want more info on the Orvis Clearwater, check out this in-depth Clearwater-specific review
The Achilles heel of this kit and many of the others on this list is going to be the fly line itself. The lines included in the kits are usually pretty low quality, they serve their purpose, which is to get you out and fishing, but they often need to be replaced within 1-2 years of you owning the kit, which is perfect because by then you will probably need an upgrade anyhow.
I would also recommend clicking through to our shop and picking up one of our pre-loaded boxes as the flies included in this kit are less than choice.
Pros
Great all-around rod
Quality flies
Accurate and delicate casting
Lifetime warranty
Cons
Reel is heavier than other models
Reel does not come with a firm case
Below average fly line
The Clearwater's versatility, build and price point make it a bomber set-up for beginners and novices alike.
---
Free silicone fly box with every purchase
Asheville, North Carolina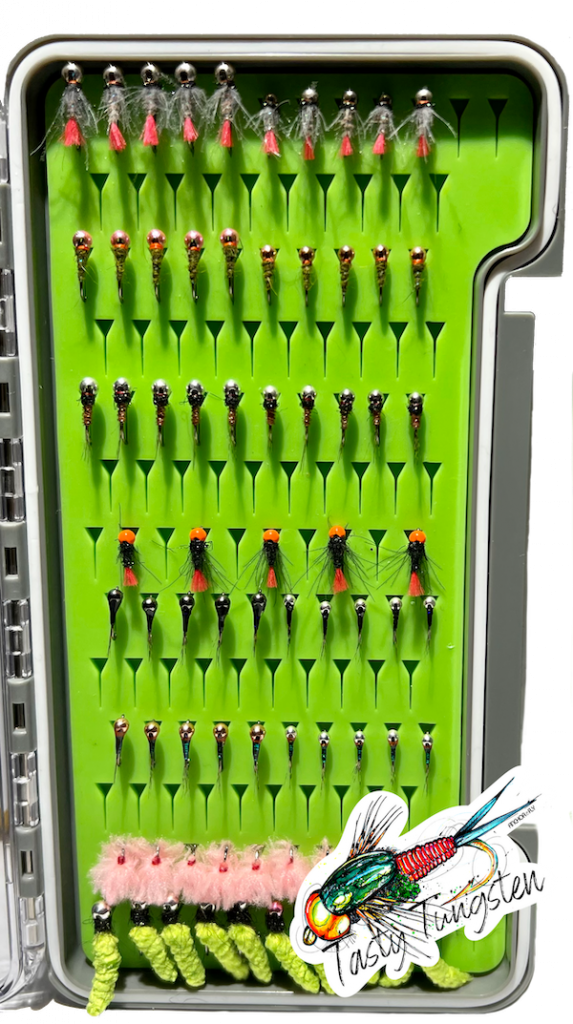 ---
This is in my experience the best kit available on the market, very few corners are cut in production and the overall quality of the rod reel and line exceeds that of most kits on the market.

While this kit doesn't come with all the fixings to get you out on the water right away, it gets you very close.

This TFO Starter Kit Includes:
NXT Fly Rod

Comes in 5wt or 8wt models

NXT Fly Reel
Dacron Backing
Cordura Rod and Reel Travel Case
The rod is a dream to use and is perfect for newer anglers, it has a forgiving nature but the blank loads really well and encourages meaningful casting even from novices.
The rod is covered under TFO's amazing lifetime warranty and comes in a really nice hard case. The reel features an all-aluminum construction, something you don't see in many beginner kits, and is something I consider to be a huge plus, especially for the price.
The line that comes with the kit is definitely not something I would recommend for long-term use however it's definitely a step above some of the other options on the market. If I were going to buy a kit for someone just getting into the sport this is what I would grab.
Pros
Well-made rod and reel
Affordable
Lifetime warranty
Cons
Line weight casts lighter
Does not come with flies or leader/tippet
Below average fly line
Redington has come out with a great little fly fishing starter kit. The kit includes their introductory medium-fast action Crosswater rod; perfect for beginners getting the hang of casting a fly rod.
The reel is also from their Crosswater series. It won't turn any heads on the water but does a sufficient job of holding your fly line.
One of the better parts of this starter kit is the Rio Mainstream fly line. This is a decent line from one of the best line manufactures and is better than any of the other lines featured in our starter kits.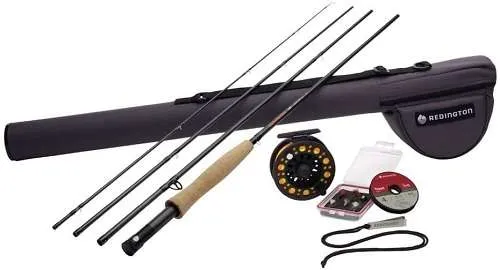 The kit comes fully loaded with a small fly box of flies. The featured flies are fairly simple patterns and lower quality but could work for the novice.

This Redington Fly Rod Combo Includes:
Redington Crosswater Fly Rod
Redington Crosswater Reel
Rio Mainstream WF Fly Line
Dacron backing
Flies and fly box
Tapered Leader
Nippers
Cordura Rod and Reel case
Also included are a tapered leader, nippers, and a Cordura rod/reel case to keep everything protected. If you're on the fence about getting into the sport you really can't go wrong with this kit.
Pros
Above average fly line

Comes with flies, tippet, and nippers

Affordable
Lifetime warranty
Cons
The reel is lower quality
Best Beginner Fly Fishing Kits For the Money
The Orvis Encounter Kit makes the most sense for someone looking to get into the sport and get the most bang for their buck.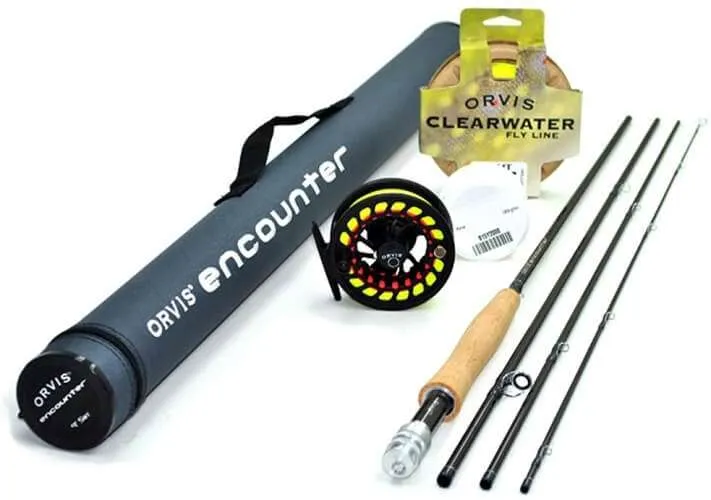 The Echo Base Fly Rod Kit is a close competitor but I find that the overall fit and finish of the Orvis Rods and Reels is a bit better than that of Echo's and so I think this kit is definitely a better deal.

This Orvis Fly Fishing Starter Kit, Includes:
Orvis Encounter Fly Rod
Encounter Fly Reel
Orvis Clearwater Wt Forward fly line & backing
Cordura Rod Tube
The encounter rod was designed to meet the needs of a beginner caster and it succeeds in that area, it's a softer action rod that loads in a controllable manner and allows the caster to really feel what exactly is going on in their cast and see for themselves what techniques work and do not work for them.
The rod is also incredibly versatile and caters to a wide variety of fishing styles and tactics and really fits whatever mold the angler needs it to fit. The reel is nothing remarkable but it functions well and does exactly what a beginner reel should.
The drag is easy to adjust and has fine adjustments which is hard to find on beginner reels. The line isn't particularly bad either and loads the rod nicely, something that some lines in these kits don't do that well, which is key to easy casting as a beginner.
For the price, this kit can't be beaten.
---
Other Fly Rod Related Articles
---
Beginner Fly Fishing Gear | What Comes In a Fly Fishing Starter Kit And how to get started on your own?
The beginner kits mentioned above all come with a rod, a reel and line, and a leader. With the exception of the Clearwater kit which comes with a spare leader, tippet, and 12 flies (if you get the options w/ flies).
These are all kits that I have personal experience with and believe to be the most reliable and user-friendly to someone just getting into the sport.
Unfortunately, the usual gear that comes in these "full starter kits" can be sort of junky, the full kits that are offered to novices are sometimes of cheap quality and tend to lead to compounding frustration which is not something that you want on your first day out.
It's disheartening as someone whose job it is to get new anglers out on the water and to help them have success when I see people getting lured into the "full beginner kit" trap. The best way to ensure success in my experience is to acquire a solid rod reel and line combo (like the ones listed above) and then build your kit from there.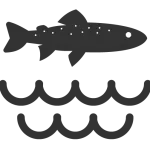 The best thing you can do after getting one of these kits as a new angler is to visit your local fly shop and have them help you get set up, a good fly shop should be happy to talk you through the process of setting up your kit and getting you all the supplies you'll need to have a good time on the water.
If you don't have access to a fly shop I highly recommend using some of the articles we have on our website to become familiar with the gear you will need or to visit YouTube which is an amazing resource for instructional videos, how-tos, and gear reviews.
If you have any questions please feel free to shoot us an email or DM
---
Other Gear-Related Articles
---
Related Video | Teaching Fly Fishing Via Tenkara
---
Pros and Cons of a Fly Fishing Starter Kit
Cons
One of the main cons of these starter all-in-one kits is the line, as mentioned above they get the job done but they usually need replacing after about a year of use. Luckily that's about the time that people are looking for an upgrade so it can be a nonissue.
The other issue with these starter kits is the standard rod weights that they come in. Most kits come in a 9ft 5 weight which is great for general use but can be a bit over or under gunned depending on what kind of fishing you have around you. So I'd say that the lack of variability can be another con of getting one of these pre-made kits.
Pros
The work is done for you, the kits above are all products that I'd recommend to someone if they walked through the door of the shop looking to get their first setup. These kits take the guesswork out of the process and provide you with a setup that you can take to the river and find success pretty much out of the box.
These are an ideal way to get ahead, buying the full combo gives you everything you need all at once so there's no need to shop around for individual rods, reels and lines. The kits listed above are all tried and true and should all be a reliable and effective beginner setup.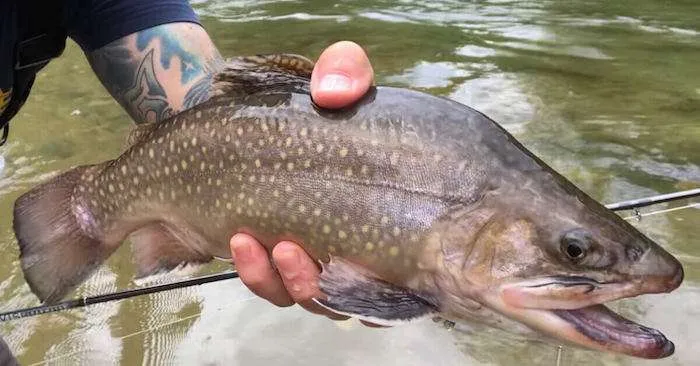 Conclusion
I hope that this guide helps you as much as it would have helped me when I was just starting out. The world of fly fishing is as confusing as it is wonderful and getting to a place of comfort within the sport can be incredibly challenging at times but I hope the kits I recommended help you get started on the right foot.
If you have any questions please feel free to leave them in the comments below and we'll be sure to get back to you as soon as possible.
If you have the opportunity I highly suggest using us as a resource via the comments below, as well as referring to some of our other informative articles to answer any other questions you may have!
Related Readings: