Tying flies. 🐛 🦟
For some, it's a way to pass the time between fishing outings. For others, it's as much of a lifelong pursuit as fly fishing is. People end up at the tying bench for a lot of reasons – whether it's to twist up a specific pattern that can't be purchased, or because they think they'll save money by tying their own flies (probably won't happen, but you'll have fun trying).
In this guide we'll cover:
Best overall tying desk
Simple fly tying desk
Best fly tying desk for the money
Fly tying organizers
What makes a good fly tying desk?
And much more…
Here we go!
---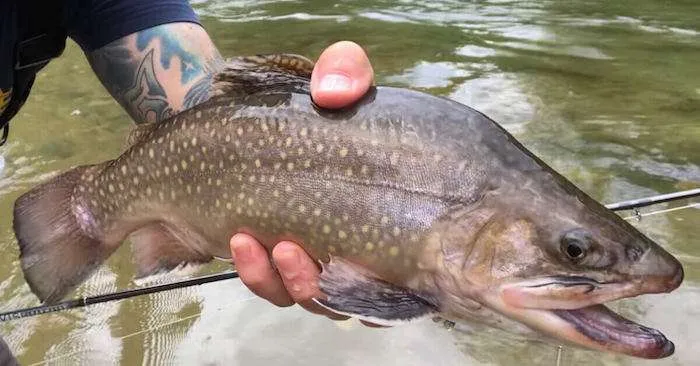 ---
Best overall fly tying desk
There are two main components that I like to prioritize in a fly tying desk: surface area to tie on, and storage space for materials. Often, these two elements are competing against each other.
This desk from OneSpace provides a perfect balance between giving you enough space to tie on, and enough places to store your tying materials and tools.
It features a sizable desktop hutch with open shelves for keeping materials and tools at hand.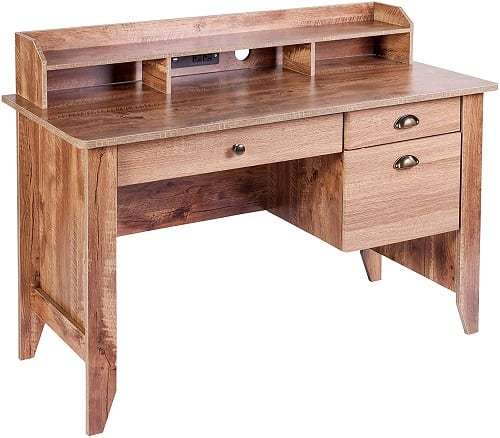 Specifications/Features
21.7″ D x 47.24″ W x 34.7″ H
79 lbs
3 cu. ft storage
Hidden USB and Outlets
4 attractive colors
This desk has a set of drawers for storing additional materials and tools. Small touches like the double outlet and USB plug, along with the hidden cord area will allow you to plug in lights, lamps, and speakers without cords getting in the way.
The desk looks pretty nice for its price range, and it should give you everything you're looking for in a tying desk: surface area to tie, and storage space to store materials.
Simple Fly Tying Desks
If you're looking for a modern minimalistic desk this next one fits the bill.
If you're not too far into the world of fly tying yet, this is a great starting point to make a custom fly tying desk.
You'll be able to build out and customize some storage solutions (take a look at our Fly Tying Desk Organizers section below!) to meet your fly tying desk plans.
It's slim profile will work in any space or room. One of the most useful features of this fly tying desk is the built-in AC plug and 2 USB ports.

Specifications/Features
19″D x 35.4″W x 34.8″H
35 lbs
Built-in charger w/ 2 USB ports
Small design with lots of storage
---
Other Gear-Related Articles
---
Best Fly Tying desk for the money
These next two fly tying desks function great and are perfect for tighter budgets.
This fly tying desk is small and compact, yet still manages to pack a great amount of storage space for its relative size.
It has two built-in cubbies and a lower shelf, allowing for a nice blend of out-of-sight and easy-to-reach storage. From an interior design perspective, it's got a look that will easily blend into any room.
The amount of legroom provides extra comfort and even an opportunity for the addition of extra removable storage.
This isn't the biggest fly tying desk, but it's a good entry point, especially for the low price of $50.

Specifications/Features
17.9″D x 31.6″W x 35.5″H
25 Lbs
2 cubbies
lower shelf
Under $50.00
Simple can mean a lot of different things. This fly tying desk is a good example of simple done right.
It doesn't have the hutches, cubbies, and desktop drawers that other fly tying desks have. But that's not a bad thing – losing these results in two things: 1) the ability to customize this fly tying desk with other tool/material organizers and 2) additional surface area if you need extra space to tie flies.
It isn't completely devoid of built-in storage. Two large drawers will give you the chance to organize and store your stuff.
The minimalist design will take on the character of your surrounding furniture and decorations, and at $99.99, it's a steal.

Specifications/Features
39.4″ W x 19.7″ D x 29.5″ H
37 lbs
Open design for extra space
2 large desk drawers
---
Want More Info on Fly Tying?
Check out our articles on Fly Tying:
---
---
Fly tying desk organizers
Fly tying uses so many materials and tools. These next few products will help keep everything organized.
If you go with one of the simpler options of fly tying desks from above, or if you already have a fly tying desk but would like to declutter things, consider this desk organizer.
Having your materials organized and stored safely will make you a more efficient fly tier and will prolong the life of your sometimes expensive feathers, hackles, and furs. This 14.25" x 8.25" x 5.25" set of drawers will free up more space on your desk.
Three smaller drawers and one larger drawer will give you a variety of storage space. It even features windows to place labels on the drawer doors, allowing you to classify and easily identify each of the pullout drawers.
Specifications/Features
14.25″ x 8.25″ x 5.25″
3 small drawers
One large bottom drawer
Windows for labels
This is an awesome way to organize, whether it's alongside or on top of your fly tying desk. If you really want to go crazy, order two of these and stack them on top of each other. You'll never yearn for storage again!
The Creative Angler Tool organizer is an awesome desktop addition to your fly tying desk. It allows you to store up to 33 different tools, cements, and epoxies.
As we've mentioned so far, if you want to get the most out of your fly tying desk, you'll need to find a way to maximize storage space, especially storage space that sits on top of your desk.
Specifications/Features
9″ x 7″ x 2.25″
Holds 33 tools
Bamboo
If you've got a place to store feathers, hackle, tools, etc., use this as a way to handle one of the more space-consuming fly tying materials: spools of thread, tinsel, wire, and ribbing material.
This thread rack can serve freestanding on your desktop, or it can be hung on a wall. It's got enough wooden spindles (60, to be exact) to hold all of your normal and taller-sized spools. It takes up an 11" x 7" x 15.75" space.
Specifications/Features
11″ x 7″ x 15.75″
Holds 60 spools
Made from durable hardwood
One of my least favorite aspects of fly tying is handling small beads. It's no fun trying to chase them down after you drop them and they bounce or slide off of your desktop.
The Riverruns Silicone Bead Pad is a solution to this headache. It holds your beads and coneheads in place as you get ready to thread them onto hooks, and when flipped over, can serve as a way to protect your desk from epoxies or cement.
Buy it in the three-pack and save yourself the trouble and cost of dropping and losing your beads.
Specifications/Features
7.5″ x 12″
Silicone material
Secures all hooks and beads
Imagine trying to tie a size 20 BWO pattern and not having a great source of directed light.
In an ideal fly tying situation, an overhead light should serve as a secondary light, with directed light (think lamps or spotlights) illuminating your vise.
This clip-on lamp is a stellar way to shine some light on your patterns. It's got a setting that lets you adjust the color temperature of the light, and each color temperature choice has two brightness settings.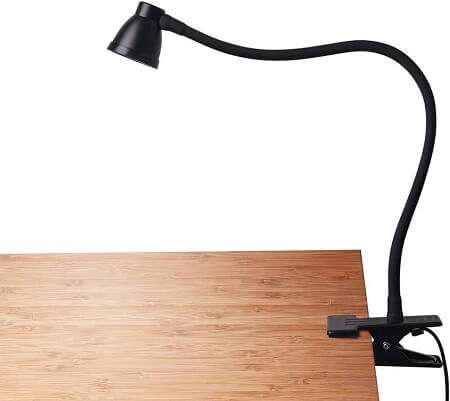 It can be clamped to the lip of your desk or can stand on a padded base, allowing you to place it exactly where it needs to go. The clamp is padded to avoid scratching up your desk. At $14.99, let there be light.

Specifications/Features
Adjustable color temperature
6 light settings
Flexible Gooseneck
Secure with a clamp or removable base
What makes a great fly tying desk?
There are a lot of things to consider when picking out a fly tying desk. As mentioned above, the most important priorities are storage space and surface area for fly tying. With these two considerations often working against each other, it's important to find a fly tying desk that uses storage efficiently and maximizes your desktop space.
These aren't the only things that go into a fly tying desk, though. Fly anglers love being able to customize and personalize, and a fly tying desk is no exception to this rule.
Every fly tyer has different needs and preferences, and having the ability to do this is nice. As you accumulate materials and tools over time, having the option to move storage and organization options around on your desk is a must.
Consider all of these things as you set out to make the best fly tying desk for your situation.
Conclusion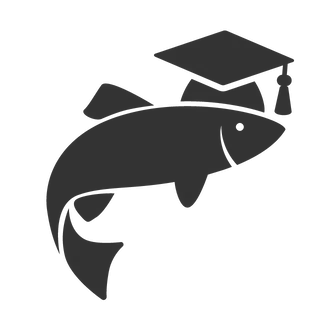 Fly tying is fun. It's relaxing and can be a tool to make yourself a better angler. To get the most out of this lifelong pursuit, you'll want to find a desk that looks good, is comfortable, and can give you the storage options and surface area that you'll need.
Hopefully, this guide will help your fly tying desk plans come together. Tight lines, and best of luck!
Related Readings: