Yep, we get it! Finding the best fly rod combo can lead to countless questions. For answers to these questions and more, read below.
We have provided some great options for beginners, budget, and quality.
In this guide, we'll cover
Best fly rod combo overall
Top fly fishing combo for beginners
Superior fly fishing rod and reel for the money
How to set up a fly fishing rod
How to read fly rod sizes
Pros and cons of purchasing a fly rod combo
Purchase tips. Things to look for when researching
Let's get started!
---
Best Fly Rod Combo (Overall)
We found one rod and reel combo currently on the market that has it all. Everything in this outfit is high quality and built to last, let alone improve your fly fishing game.
This rod and reel outfit is on the spendier side but what you're getting is an amazing rod and reel from one of the top rod makers in the world.

This combo includes Sage's four-piece foundation fly rod, fabric-covered rod/reel case, Sage 2200 reel, Rio Gold fly line, leader, and backing.
The foundation rod is Sage's entry level rod, and although it is cheaper than most of their other high end rods it features some of the same excellent qualities. The stealth black graphite IIIe blank is known for its casting power and control. This is a fast action rod, which can be a little harder to learn on, however, the graphite IIIe technology is also very forgiving to casting mistakes.
The reel is a Sage 2200 in an attractive black and platinum color. The 2200 is a large arbor reel that is concave for more line capacity and greater strength. The drag system is SCS design, which stands for a sealed carbon system that completely seals out water, sand, grit, etc to ensure these external elements don't interfere with the mechanisms. The drag knob is large and smooth for quick and easy adjustments on the water.
Lastly, the Sage Foundation fly rod and reel combo comes with RIO's gold fly line. This is a premier trout line that is suitable for many different fishing applications.
The RIO gold has been improved to feature Slickcast performance and an update in the coating that results in minimal friction from guides when casting. The new and improved coating also floats better than other comparable fly lines from the MaxFloat Tip technology.
This outfit definitely tops the list as our "best fly fishing rod and reel combo overall."
Features of the Sage Foundation Rod:
5, 7, and 8 weight options

4 – piece graphite IIIe technology

Fast – action

Superior casting power and accuracy
Feature of the Sage 2200 Reel:
Large arbor

Concave arbor for increased line capacity

Sealed Carbon System (SCS drag system)

Comes with a neoprene reel case
Features of Rio Gold fly line:
SlickCast technology (minimizes speed loss from friction)

Maxfloat tip technology (Increased floating capability)

Weight forward
---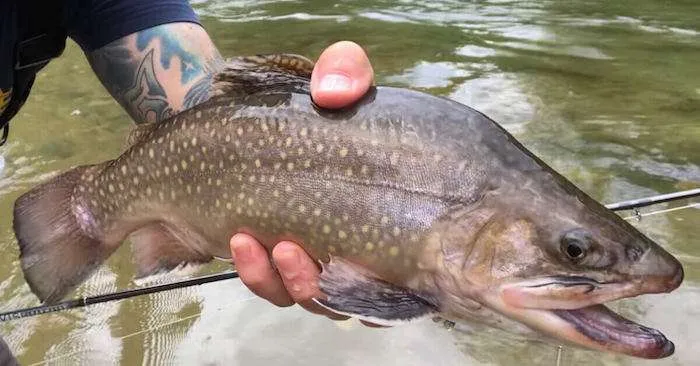 ---
Best fly fishing combo for beginners
Rod and reel combos appeal to a variety of anglers, but especially beginners. We have found two fly rod combos that are perfect for beginner anglers.
Our top pick for the best fly fishing rod and reel combo for beginners goes to the Orvis Clearwater. We chose the Orvis Clearwater based on its superior performance, versatility, and price.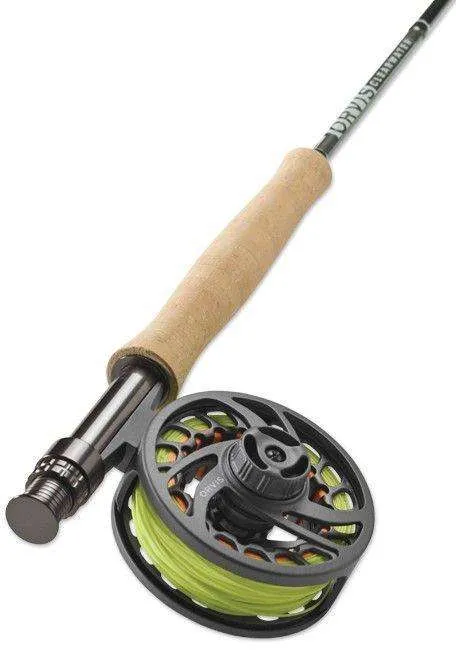 The Clearwater setup has features that even advanced anglers will like at a beginner's price.

With this package, you get a Clearwater 9-foot rod, Clearwater II reel, and Clearwater weight forward fly line. The outfit also comes equipped with Orvis braided Dacron backing and an Orvis tapered leader. The entire setup ships inside the durable clearwater rod tube.
One of the greatest things about the Clearwater is its versatility. The Clearwater rod is a medium-action rod that is able to gently place flies and sling bigger streamers. The rod has also gone through some upgrades in appearance and looks much sleeker than previous models.
Orvis has come out with separate models to fit different fishing styles including saltwater and two-handed spey rods. Currently, they make this rod and reel combo in 3, 5, 6, and 8-weight options.
The clearwater reel is the perfect balance between durability and size. The large arbor reel features a smooth, yet powerful drag system to handle almost any size and type of fish.
Features of the Orvis Clearwater fly rod:
9 foot 5 (4 pieces)

Comes in 3, 5, 6, or 8 wt options

Medium action rod

Nickel aluminum reel seat

Chrome snake guides
Features of the Orvis Clearwater II reel:
Large arbor reel

Die cast aluminum material

Click drag knob
Features of the Orvis Clearwater WF fly line:
This is a great balanced rod and reel combo for those new anglers wanting to get something they can rely on, but more importantly, can get out on the water quickly.

The Echo Traverse starter kit has focused on all the basics of fly fishing and improved those areas. This means they have spent time and research designing a rod with the main goal being fly casting efficiency and control. This helps take away some of the intimidation that new fly anglers may be facing.
Features in this fly fishing outfit include Echo Traverse 9ft fly rod, Echo Ion reel, and high-quality Airflo fly line.
This medium-fast action, 9-foot rod can take out some of the challenges for new anglers learning how to cast. This standard size rod lends itself well to most fishing applications.
The reel itself is machined from cold pressed aluminum and reversed half-wells cork handle. The Ion reel is a large arbor with an ultra smooth disc drag system. With all Echo rods, this one also comes with a superb lifetime warranty.
Features of the Echo Traverse Rod
Medium – fast action

9′ foot

4, 5, 6, or 8 weight options

4 – piece

Comes with a carrying case
Features of the Echo Ion Reel:
Large arbor

Disc drag system

Aluminum material
Features of the Airflo fly line:
---
Related Reading
---
Best fly fishing rod and reel for the money
It can be hard to find decent gear at a decent price, but we managed to find a couple of rod and reel outfits that are great for beginner and veteran anglers but at a lower price point.
If you're looking for a great rod and reel combo to use for years then look no further than the Orvis Encounter rod and reel outfit. This is a perfect balance of affordability and versatility.

This combo comes with the Encounter Rod, Encounter Reel, Orvis Clearwater WF fly fishing line, Dacron backing, and Orvis tapered leader.
The Encounter fly rod is a medium-fast action rod that is perfect for fishing trout in small creeks or bass in big lakes. This is a simple rod that has efficient, smooth, and accurate casting. It's able to delicately place small flies or throw larger streamers.
The encounter fly reel is a larger arbor design with a disc drag system and a large drag knob. The reel is made from a lightweight metal composite that can be switched for either left or right handed retrieves.
This Orvis Encounter outfit is certainly our top pick for "best fly fishing rod and reel for the money."
Features of the Orvis Encounter Rod: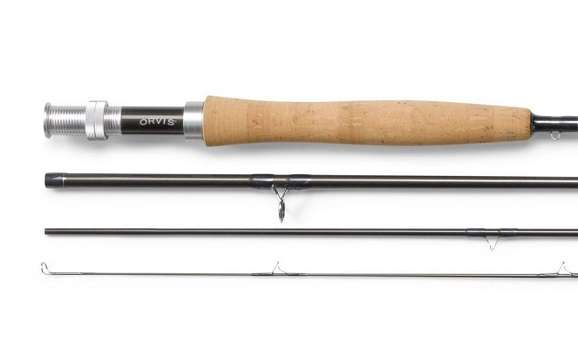 Medium fast action

4 piece

5, 6, or 8 weight options

8'6" or 9′ options
Features of the Orvis Encounter Reel:
Large arbor

Disc drag system

Lightweight
Features of the Orvis Clearwater line:
Great all around fly line

Front welded loop

90'
---
We've found another amazing rod and reel combo that's going to fit the bill for most freshwater and saltwater fishing and won't cost a fortune. The Redington Path II combo is an affordable setup that includes quality features every angler will enjoy.
The Redington Path II combo includes Redington PATH rod (with lifetime warranty), Redington Crosswater reel, Rio Mainstream WF fly line, and Cordura rod tube.
The Path rod comes in a plethora of sizes and lengths to fit your needs. This is a medium-fast action rod, perfect for lakes, rivers, and creeks. The 6-weight models and below have a half wells cork handle with a wood reel seat, while the 7-weight and above have a full wells cork grips with anodized aluminum to better suit saltwater conditions.
The Redington Crosswater reel is a great looking large arbor reel. There is a disc drag system for strong stopping power. The reel is made from a lightweight metal composite. Attached to the reel is RIO's Mainstream WF fly line. This is a great line for the average trout angler and features a shorter front taper for easier presentation.
Features of the Redington Path II Rod:
Medium fast action

4 piece

Available in 4 through 9 weight models

Lifetime warranty
Features of the Redington Crosswater reel
Large arbor

Disc drag system

Lightweight
Features of the Rio Mainstream WF fly line:
Short taper

Front welded loop

80'
---
Other Fly Rod Related Articles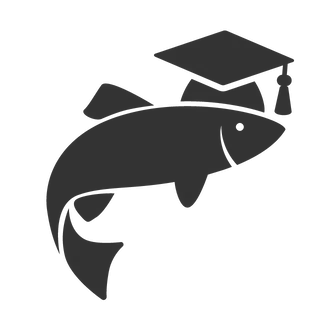 ---
How To Set Up a Fly Rod Combo
One of the nice things about buying a fly fishing combo is that you get almost everything you need to hit the water. There are, of course, a few extras that will need to be purchased such as tippet and flies.
With most rod and reel combos you'll receive a rod, reel, fly fishing line, backing, leader, and rod case.
Sometimes the manufacturer will already have the backing and fly line attached to the reel. If not, you'll have to tie the backing to the reel followed by the fly line.
Here's a quick video that shows you how to attach the backing and fly line to your reel.
Pros and Cons Of Buying a Fly Fishing Combo
Like all things, there are many pros and cons to buying a rod and reel combo. I have bought rod and reel combos along with separate rods and reels. It's important to weigh the options and find out what's going to make the most sense for you.
Pros
Usually less expensive than buying everything separately
Rod and reel combos are designed and sold to match the perfect balance between the different components. This takes the work out of choosing the right reel with your new rod.
It's faster and easier to make one purchase than research to find the best parts within your budget.
Great for first-time anglers
Cons
Unable to customize or be creative with the different gear
A limited selection of rod and reel combos is currently on the market.
Purchase tips: Things to Look For When Buying a Rod and Reel Combo
We wanted to provide a few key variables when choosing a rod and reel combo.
Price
There are some major price differences within fly fishing gear, and rod and reel combos are no exception. It's necessary to make sure you think about your budget and the amount of fishing you'll be doing. Obviously paying a little more for a rod and reel combo that you can use on a weekly basis makes sense.
However, it doesn't seem worth it to spend a lot of money on something you'll use every few months. With that being said, there are still some very good fly rod combos mentioned above, which will fit the needs of both heavy and light use at affordable prices.
Size
Most of the fly fishing rod and reel combos we recommend are standard 5-wt 9-foot rods with a couple of exceptions. Make sure the rod and reel combo will fit your type of fishing and the fish you're targeting.
Furthermore, the different environments (lake, river, ocean) you're in may impact that as well. Targeting larger fish will require a heavier and longer rod and reel while smaller and lighter rods will be more suitable for smaller fish species and smaller waterways.
How to Read Fly Rod Sizes?
When buying a fly fishing rod in general or a combo/outfit it's important to understand how to read the size and length of each rod. A few of our recommended fly rod combos above allow you to choose size and length according to your needs, some do not…
There are usually 3 letters followed by a dash and 4th letter. XXX-X
Most often the first letter denotes the weight of the rod, while the second and third number denotes the length (ft, in) of the rod. The number followed by the dash is the number of sections. So a rod that is 586-4 is a 5-weight 8'6" length rod with 4 pieces.
Reeling it in!
We hope this article has been helpful in choosing your next fly rod combo. It means a lot to us to hear your feedback and any suggestions you might have for us. If you haven't done so already, please sign up for our newsletter below to receive notifications when we publish new content.
Additional: