Updated January 18, 2021
This is a comprehensive guide explaining everything you need to know about the different types of fishing reels out there, plus the downfalls of each, if applicable.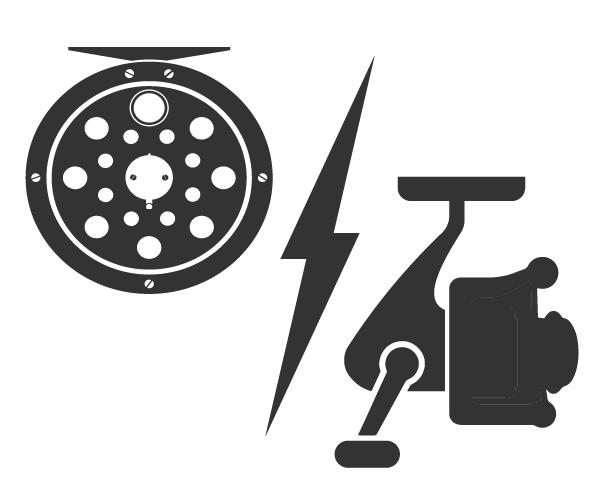 The resource below will unveil:
Basic reel anatomy
Vocabulary 
The 5 most common reel types

Their respective applications
How to cast them
Their differences
Downfalls if applicable

Conclusion
If it's your first time using a baitcasting reel be prepared to do some untangling. However, once you get the hang of it baitcasting can be a really rewarding and effective method of catching fish.
Here are the best baitcasting reels as of 2020 
This reels compact design renders it like a ferrari.
It is fast, light, strong and it's cross-fire braking system helps to avoid backlash.
This is another compact profile baitcasting reel. The Abu Garcia comes in at a good price and is a one-piece graphite reel with a power disk system.
Shimano's promise for this reel is, "versatility, dependability and long-term value." AND at the price point it does need to achieve that.
This reel is for the hard-core angler that wants nothing but the best.
Conclusion 
There is a lot of fishing gear out there, telling it apart can get over-complicated and overwhelming faster than one would think. It gets worse when you are trying to zero in on something like a reel, as there are thousands of models, all with their own features. 
If you're looking for a new reel or just getting into fishing and are looking for a place to start, we hope you have gotten what you came for.
Hopefully, this article made the task of making the decision to buy that new reel a little easier or cleared up any confusion you may have had about the different types of fishing reels on the market—along with identifying what reel best suits your needs or fishing style.        
Additional Resources:
Whether you're looking to buy a new reel and need to know what to look for or if you're just plain curious—this is going to be your one-stop-shop for all the REEL info you're going to need.