Finding the Fit
Fly fishing has, like many other outdoor endeavors, been a boy's club for a long time. This is easy to see for yourself by cracking open any fly fishing magazine at the grocery store or perusing some of the free fly fishing publications online.
I will say, however, that within the last thirty years, many companies are making a point of producing gear built for everyone in an effort to make fly fishing more accessible.
I know how hard I struggle to get waders and wading boots that are the correct fit, and those products are often made with men in mind.
I am going to include a sizing chart wherever applicable here so that you can reference it and as always, buy with confidence. This review is going to take an honest look at the best women's wading boots on the market and the companies that are making them, while also making it easier for everyone to get out on the water comfortably, safely, and with the right fit to stay fishing all day.
In This Review We'll Cover:
Best women's wading boots (overall)

Simms, Orvis & Korkers Women's wading boot

Best women's wading boots for the money
What to look for in women's wadings boots
What's the difference between men's and women's wading boots
Frequently asked questions
And much more!
Let's get started!
---
Best Women's Wading Boots (Overall)
Features/Specifications:
"Women's Specific" Fit
Size 5-12, No Half-Sizes
High-Cushion Midsole
Low-Profile, Lightweight Synthetic Upper
Welded TPU Film
Speed Lace Hooks
Lace-To-Toe Closure
Impressive Textured Tread
Simms produces quality products and I've reviewed many of them. The Simms Flyweight Women's wading boots are a great example of Simms' attention to detail and commitment to producing a product that is functional and durable.
The Flyweight wading boots are lightweight and keep a low profile. The addition of abrasion-resistant welded TPU film on areas of the boot that rub or are prone to friction is a fantastic feature here.
Lace hooks and an effective closure system keep gravel out, and the tread on these wading boots is impressive and effective on slippery moss, uneven gravel, and slick grass and weeds.
These boots are well-reviewed and a great choice for any neoprene stockingfoot waders you pair them with.
Pros
Very durable. The TPU film used here works great to resist abrasion.
The tread is very good and provides traction that's on par with felt.
Cons
These boots are very highly reviewed, but there were a few reports of the lace hooks causing damaging abrasion to waders when improperly attached.
Simms Women's Wading Boot Size Chart
To allow proper room for the neoprene stockingfoot, find your regular shoe size in the right-hand columns and order the corresponding Simms Boot in the first or second column. IE: If your regular street shoe size is 8 in the USA, you would take a women's wading boot size 9 or a men's wading boot size 7.
| | | | |
| --- | --- | --- | --- |
| Simms Women's WadingBoot Size | Simms Men's WadingBoot Size | USA Street ShoeSize | Euro Street ShoeSize |
| 5 | — | 4 | 35 |
| 6 | — | 5 | 36 |
| 7 | 5 | 6 | 37 |
| 8 | 6 | 7 | 38 |
| 9 | 7 | 8 | 39 |
| 10 | 8 | 9 | 40 |
| 11 | 9 | 10 | 41 |
| 12 | 10 | 11 | 42 |
Features/Specifications:
OmniTrax Interchangeable Sole System
Size 5-11.5, With Half-Sizes
BOA Lacing System
3 Ply Fit System With Ankle Support
Kling-On Sticky Rubber Sole
Internal Drainage System
Molded TPU Toe Cap
2.4 lbs Total Weight
Korkers are the holy grail of wading boots in my neck of the woods. They're talked about in every bait and tackle shop I frequent, and they're on my list as far as an upgrade is concerned.
The Women's Darkhorse is a modified version of the wading boot that has gained Korkers much of their notoriety. This is an expertly designed boot made for women and not just a sized-down men's boot that's rebranded.
There are also half-sizes here, allowing for an even better fit for different body types. It features the OmniTrax Interchangeable sole system so you can go from deep treads for the hike to the water, and then to felt, on the fly!
Their patented BOA lacing system keeps these boots tied and tight all day, and the internal drainage system that Korkers uses pumps water out with each step, reducing weight and providing a safer, more comfortable wade, every time.
There are not enough good things to say about these wading boots. They're designed to last, season after season, and with heavy use. Check these out!
Pros
Korkers are considered the best of the best as far as I'm concerned and these are well-engineered, durable boots that live up to the hype.
Slim profile, lightweight
Half sizes
Cons
There is a high price tag for a pair of boots, but the price really reflects the quality here.
Features/Specifications:
Full Synthetic Leather Upper
Scratch Rubber Toe, Vamp, and Heel Counter
EVA Foam Sole
Heavy Duty Rubber Toe Bumper
Orvis PosiGrip Stud Compatible
US Women's Whole Sizes 6-11
The Clearwater line from Orvis is well-known and well-reviewed in the fly fishing world, and these women's wading boots reflect the quality of this series of products well. Orvis knows fly fishing, and they have designed these wading boots with women specifically in mind.
These aren't just sized-down versions of an existing product. The full synthetic upper is super durable with no excessive seams, and the toe is scratch resistant as well as thick enough to protect you from unexpected encounters with obstacles when you're wading deep.
Felt or rubber, these boots reflect the versatility and durability of Orvis's Clearwater line well.
Pros
Heavy-duty toe is great for tough wading conditions
Competitively Priced
Cons
Outside of some reports of a tight fit, these boots are great for the price and reviewed well
Out of stock at Trident Fly Fishing
Orvis Women's Wading Boot Size Chart
Use the following table to understand how sizes relate to different metrics.
| | | | |
| --- | --- | --- | --- |
| US Women's Shoe Size | Orvis Women's Wading Boot Size | UK Size | EURO Size |
| 4 | 5* | 3 | 35 |
| 5 | 6 | 4 | 36 |
| 6 | 7 | 5 | 37 |
| 7 | 8 | 6 | 38 |
| 8 | 9 | 7 | 39 |
| 9 | 10 | 8 | 40 |
| 10 | 11 | 9 | 41 |
*Sizing Chart from Orvis
When sizing for wading boots, typically we like to start one size up from your normal shoe size. This is to accommodate for the added volume needed when wearing waders.
The chart below lists the ORVIS Wading Boot sizing with equivalent shoe sizes. Please use this chart when ordering to ensure an ideal fit. Women's US size 7 would take an ORVIS Women's Wading Boot size 8.)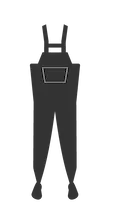 Looking for a pair of women's waders?
Check out our review of the Best Women's Waders | Buyer's Guide
Best Women's Wading Boots for the Money
Features/Specifications:
Comfortable EVA Midsole
Abrasion Resistant Rubber
Drainage Port
Corrosion Resistant Lace Hooks
Rubber or Felt Sole
Stud Compatible
US Women's Whole Sizes 6-10
Redington has again done what they do best with their women's Benchmark boots. These are advertised as Redington's entry-level boots, but I've read many customer reviews where these boots are paired with top-tier stockingfoot waders.
The benchmarks have a simple design that is very functional but with many of the features that more costly wading boots have particularly the drainage port.
These are definitely a great choice for your first wading boot because they stand up to the bigger name brands at an affordable price.
Pros
Super functional, rugged design.
Reasonably priced
A great choice for an entry-level boot or as a solid pair of backups.
Cons
Somewhat limited sizes are available
Features/Specifications:
Ecosmart Sole
100% Polyester Outer
Easy Tie Speed-Laces
Reinforced Toe and Heel
US Women's Size 6-10
I have reviewed one or two other Caddis products here at Anchor Fly, and this company is committed to producing gear that's affordable and meant to be used.
Their Northern Guide women's wading boots are a lightweight and affordable option for the fly fisher on a budget. A water-resistant polyester outer is supplemented with Caddis' Ecosmart sole for comfort and stability on the water.
There are no frills here, but these wading boots are functional and capable at a low price.
Pros
An affordable price tag makes these boots worth considering especially if you need a backup pair.
Cons
No drain
No felt
Limited Sizing
---
What to Look for in Women's Wading Boots
The hardest part about finding a pair of wading boots that works for you and subsequently with the stockingfoot waders of your choice is sizing. Sizing is even more difficult when you're buying online.
This being said, I think wading boots are one of those pieces of gear that is best to get in person at your local fly shop, because nothing compares to being able to try them on yourself, with and without your particular neoprene stockingfoot.
For some of us, there is no local fly shop within a reasonable distance and we have to go online or go without. If this is the case, something I would be sure to look for when shopping about is half-sizes.
Half-sizes can mean the difference between a good fit, or a boot that will wear holes in your neoprene after just a few outings. Another thing to look for is anything that combats abrasion and scratches.
Frequent wading amongst sharp rocks, wood, and other obstacles can shorten the lifespan of your wading boots significantly, so any feature that actively works to prevent abrasion is a feature that you're going to want in your boots.
What's the Difference Between Men's and Women's Wading Boots?
Women's wading boots can be in short supply at the local bait and tackle shop, or not available at all. Even some fly shops often have a limited supply or more limited sizing available.
For these reasons, many of the women I fish with resign themselves to trying to find men's sizes that work for them, and many of them have.
However, finding a men's size that works for them was a journey that took a lot of time, a lot of money, and a lot of trial and error. In short, I know plenty of women that faithfully fish in men's size wading boots or bootfoot waders, and to them, there isn't much of a difference outside of occasional issues with the fit.
If you're looking to get dialed into your gear and want something made with you in mind, I would recommend taking the plunge on some of the wading boots that were specifically designed with women in mind here.
Orvis, Korkers, and Redington are all well-reviewed and stand up to the scrutiny of customers all over the US.
They might be more expensive, but they could also be the answer to finding a pair of wading boots that doesn't sacrifice comfort for durability.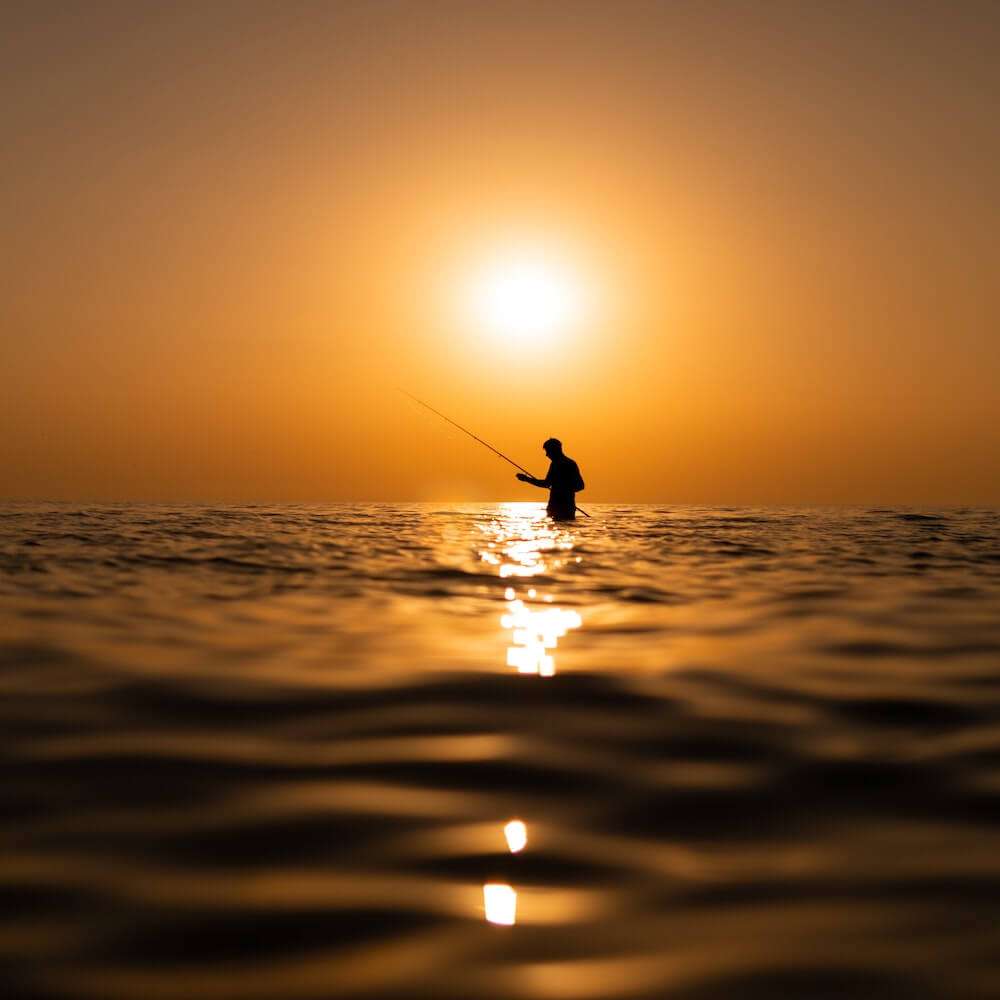 Frequently Asked Questions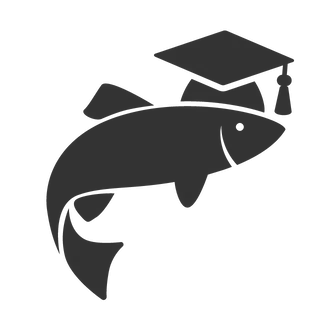 Q: What do you think is the number one feature that should be considered when buying a pair of women's wading boots?
A: Besides achieving the correct fit, I would have to pick an adequate, capable drainage system. The ability to pump water out of your wading boot while walking can reduce fatigue and makes your boots more durable overall.
Q: I want my boots to last. What should I do to keep my boots going strong for multiple seasons?
A: Again, the fit is important here. A good fit will prolong the life of your neoprene stockingfoot and reduce abrasion. Abrasion and gravel are the enemies. Address gravel in your boots immediately when in the field, and anything that feels like its rubbing should be treated the same.
Getting wading gear that is right for you is a challenge. Having a local fly shop that carries women's wading boots takes the guesswork out of choosing a suitable pair, but I am well aware this is a luxury not all of us are blessed with.
I hope that this review and the included sizing charts can help you to buy with confidence if you have to buy online. We're fast approaching a day when women's wading boots will be just as readily available as men's, and hopefully just as numerous and accessible.
Until then, I hope this review can be of some use to those of us unsure as to where to start when looking for a safe, comfortable pair of wading boots for the perfect fit. Tight lines, and be safe out there!
Related Readings: