Staying Dry While on the Water
While many of us love all things about water, undoubtedly, there are a host of items we don't want to get wet while we enjoy our fly fishing from a boat.
Dry bag technology has come a long way in the last 20 years, and in this review, I'm going to be taking a long hard look at the best dry bags on the market, so you can keep those high-price-tag items safe, secure, organized, and most importantly, dry.
Join me as I review multiple offerings from some great companies, so you can, as always, buy with confidence.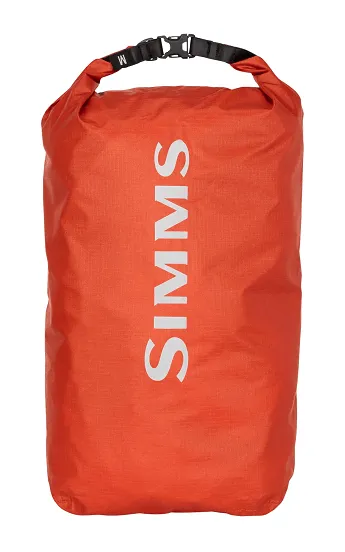 This article will cover:
Best dry bags for boating (overall)
Best dry bags for the money
What to look for in a boating dry bag
Frequently asked questions
Let's get started!
---
Best Overall Dry Bags for Boating
Below you will find our top three waterproof bags for boating!
Specifications/Features:
600 Denier Polyester Ripstop Fabric
Double-Sided TPU Lamination
60 L capacity
39 Oz Weight
Rugged Abrasion-Resistant Bottom
Roll-Top Closure, TSA-Friendly Zipper Access
Large Grab Handles on Sides
Shoulder and Backpack-Carry Options
Roll-Up Strap Retainer
Starting with a Simms product is a great way to open this review. Simms is synonymous with quality, and their attention to detail and commitment to customer satisfaction have created a lot of brand loyalty to this company.
Their Dry Creek Duffel is no different and was designed for heavy use and travel. 600 D polyester Ripstop fabric is the epitome of ruggedness.
The fabric can resist abrasion and seam-ripping well, and the double-sided TPU lamination not only strengthens the sidewalls, but they also are super effective at keeping water out. The abrasion-resistant bottom keeps the bag open while upright for easy loading and 60 L gives you all the room you would need to keep what can't get wet safe while buzzing around in your boat.
This bag was meant for travel and can be carried in multiple different ways, even on your back. Check out this Simms product, because it is most likely a great addition to your boating outfit.
Pros
Quality componentry. This is a tough piece of equipment that is reviewed well and will last a lifetime
Multiple carry options mean that hiking this bag in is easy and intuitive
Keeps what can't get wet safe. Period
Cons
If you know Simms, you know you're getting a field-tested piece of equipment you can rely on
Specifications/Features:
Waterproof Rubberized PVC Material
60 L and 80 L Capacity
3.5 lbs and 3.75 lbs Overall Weight
Hook and Loop Closure
Back Nylon Zip Pocket for Soiled/Wet Clothes, Shoes, etc
Rugged Straps, 3 Carrying Options (Side Handles, Main Handle, and Over the Shoulder
Transparent ID Slot for Travel
This dry bag from Gonex is warmly reviewed and affordable. The PVC material used in its construction is super durable and resistant to water, ice, and snow.
These bags come in two different capacities, 60 L and 80 L, and these are both big sizes, suitable for a ton of gear. The back nylon zip pocket is perfect for storing wet shoes, laundry, swimsuits, and whatever else you want to be organized but away from your dry gear. This bag is super versatile, even if you don't have a boat.
It works just as well on a kayak, or the beach. Reviewers of this product were very happy with its ability to be used in a variety of different outdoor applications, and at a reasonable price, it's less alarming to pull the trigger on this well-designed and functional dry bag.
Pros
Great price point for this quality piece of gear
The versatility of this bag is a great selling point, you can use it for a lot of different outdoor applications
Built for travel
Cons
None! This is a great dry bag that's reviewed well, spacious, and functional. Highly recommended
Specifications/Features:
500 D PVC Material
Watertight High-Frequency Welded Seams
40 L and 60 L Capacity
Roll-Down Top is Completely Waterproof
Two Outer Zip Pockets
Two Interior Zip Pockets
Attached D-Rings
Shoulder Strap and Two Haul Handles
Reflective Trim
90-Day Money-Back Guarantee
The DuffelSak from Skog A Kust is a great dry bag. This works great on your drift boat or kayak, but reviewers of this bag use it for a lot more. From backpacking to long-distance motorcycle outings, this is a warmly reviewed dry bag.
Spacious and available in two sizes (40 L and 60 L), the roll-down top clips in place and allows this bag to stand up to extremely adverse conditions (heavy rain, snow, and frequent splashes on your watercraft).
I like products that are equally useful in a variety of conditions, and this bag fits that bill, and all at a reasonable price point. Check this bag out, it is great.
Pros
Superiorly designed with great componentry
Super versatile, can be used for multiple outdoor applications, and wherever it's wet
Rugged and functional
Affordable
Cons
I looked hard for negative reviews of this dry bag and outside of a few manufacturer's errors, there's nothing negative to report. Highly recommended
---
Best Boating Dry Bags For The Money
We felt necessary to provide a few highly recommended dry bags for boating with a more affordable price tag.
Specifications/Features:
210 D Nylon Ripstop Material
27 L Capacity
PU Coated and DWR Treated
Roll-Top Closure with TPU-Coated Webbing
Fully Taped Seams
Single D-Ring
These are the kind of dry bags that I am used to–simple, functional, and rugged. 210 D Nylon treated with DWR water-resistant coating, this bag keeps stuff dry and packs away tight.
The roll-top closure keeps water out and the fully taped seams add structural integrity to the bag. The single D-ring is perfect to lash this bag into your watercraft.
Simms uses great materials and makes great products, and this is a great bag from this company at a very affordable price.
Pros
Simple, functional, and durable, everything you want in a dry bag
Affordable
Cons
Not submersible, so keep this lashed to your watercraft
Specifications/Features:
1680 D TPU Coated Nylon CyclePond Fabric
15 L Capacity
Welded Seams
Roll-Top Waterproof Closure
Attached D-Ring
Fishpond is a great company with an awesome conservation mindset. This bag utilizes Fishpond's proprietary CyclePond fabric, made from recycled polymers, and that's just awesome.
The Thunderhead Rolldown has many features of more expensive dry bags, like welded seams, and of course, the waterproof roll-top closure.
The attached D-Ring means you can lash this to your boat kayak, or backpack. It is an affordable, versatile dry bag, made with recycled materials at a great price. Highly recommended.
Pros
Rugged and durable whether you've got it tied to your watercraft or not. Versatile.
Simplistic and functional.
Affordable
Cons
15 L is a pretty modest capacity
Specifications/Features:
500 D PVC Construction
Available in 10 L, 20 L, 30 L, 40 L, and 55 L Capacity
IPX8 Waterproof Phone Case Included
Floating
Shoulder Strap on Smaller Models, Backpack Straps on the Larger Capacity Bags
5-Year Warranty
Earthpak's waterproof dry bag is a solid offering from a good company. 500 D PVC construction and welded seams keep water out. These bags are available in a multitude of sizes to fit your needs.
The smaller models come with a single shoulder strap (10 and 20 L) and the larger models have backpack straps. Earthpak bags are high-viz and float, meaning that if disaster strikes, you can probably recover your dry bag if it gets in the water.
The IPX8 WAterproof phone case is a great feature, and you can operate your phone while it's in the case. These bags are great and affordable. Check these out.
Pros
$19.99-$38.99 is a great price point, especially if you need multiple dry bags for your fly fishing endeavors
Durable and effective
Great customer service with this company
Cons
There are some instances of manufacturer's errors in the construction of these bags, slightly more so than the other dry bags I have reviewed. However, at this price point, this bag is worth taking a chance on.
---
What to Look for in Dry Bag for Boating
One thing to look for in a dry bag for boating is a way to secure it to your watercraft. Many of the above-reviewed dry bags have D-rings that make this easy to do, but a few don't. The ability to secure your dry bag to your watercraft is important because it usually contains electronics and other important items. Roll-top style closures work best to keep water out.
As far as size goes, only you will know how much space you'll need for your boat side dry bag. One thing to keep in mind here is that, if you purchase a large capacity dry bag, you've got to keep it organized, or you will only multiply your headaches out on the water. Your dry bag should be easy to access quickly if need be.
Another thing to keep in mind when looking for a dry bag that's right for you is how you can carry it. Backpack straps are great but often, you'll already have a pack that you're carrying and attaching to your watercraft.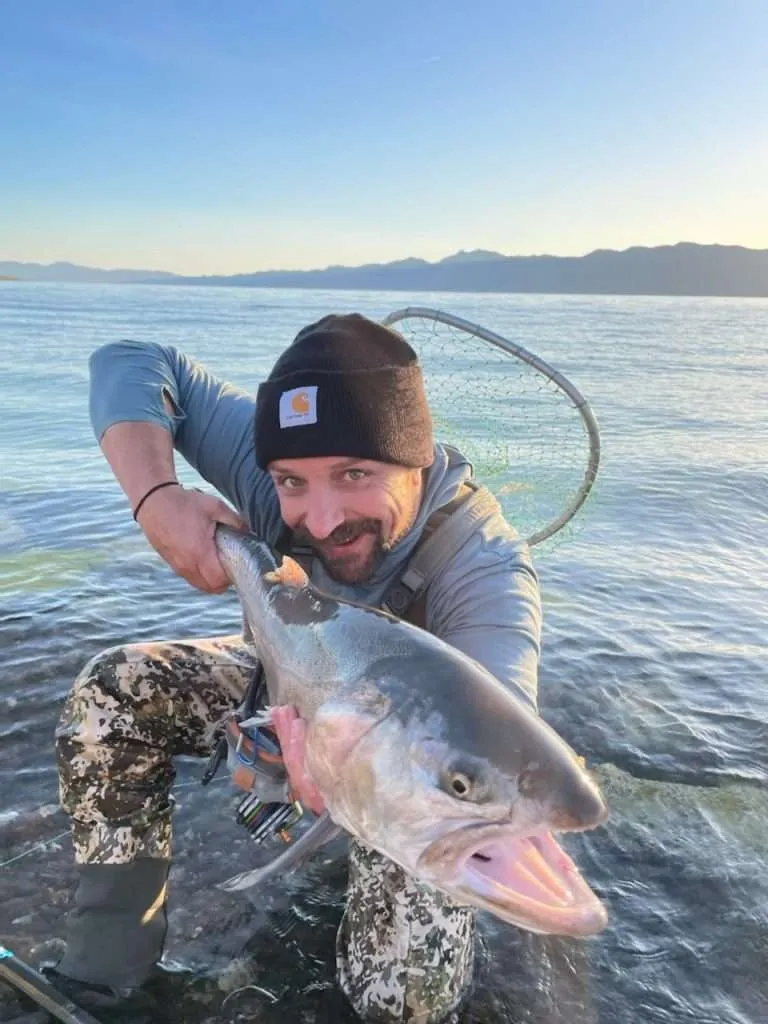 Padded handles and shoulder straps are important features that make getting your stuff to where it needs to be easier and less of a hassle.
Frequently Asked Questions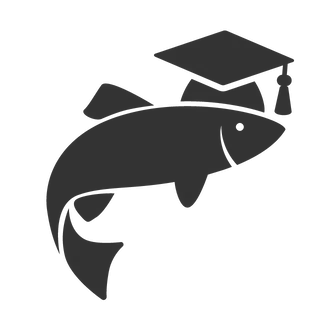 Q: I don't have a boat. Do I need a big dry bag?
A: Some of the bigger capacity dry bags in this review aren't really necessary if you're bank fishing or wading. You don't need a 60 L dry bag for a wading day trip. However, many of these bags come in smaller sizes and come in very handy when the weather turns sour.
They are just as effective when camping as they are on a boat, so consider looking at some of the size options available in the above-reviewed bags.
Q: How do I organize my dry bag?
A: While poring over reviews of the products listed here, most reviewers agree that effective organization and customization of your dry bag is key to making them work for you.
If you purchase a large capacity dry bag, keep it organized, or it will end up as a catch-all "black hole."If what's in your dry bag is disorganized and a pain to access, this will lead to frustration on the water. Some reviewers used Tupperware, Plano organizers, and other items to make their dry bags more functional and useful.
Dry bags are super important for extended fly fishing trips, especially on a boat. Trips like this require a ton of gear, and sometimes a lot of electronics and fragile items.
Dry clothes are a must, not just for comfort, but for safety as well. Soaked clothes can quickly lead to hypothermia, especially in cold water. Phones and communication devices need to be protected and kept dry as well, for safety reasons.
The above-reviewed dry bags are great tools for those of us who fish off a boat and cover a lot of water, sometimes for days at a time. That being said, even if you don't have a boat or kayak, the smaller capacity bags in this review are perfect for attaching to framed backpacks and a blessing to have when engaged in ultralight camping.
I hope that this review has shed some light on some great products. As always, stay safe, stay dry, and tight lines!
Related Readings: