Another Layer of Protection
Let's face it, waders are expensive. Taking proper care of your waders will prolong the amount of life that you get out of them. A bag designated to hold your waders both on the trek in and on the way out is a great way to further protect and ensure the longevity of this essential (and usually costly) piece of gear.
In this review, I'm going to do a deep dive into some bags that were designed to hold, transport, and protect your waders, even on your deepest excursions into the bush.
This is a piece of gear that doesn't get the recognition it deserves, so join me as I break down some of the best products here, so you don't have to!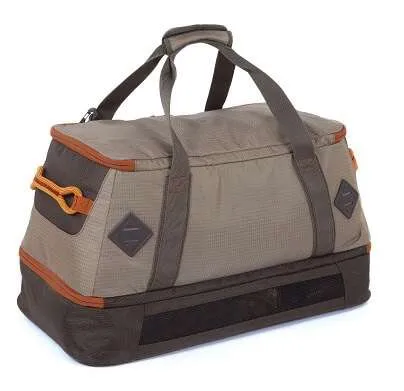 This Article Will Cover:
Best wader bags (overall)
Best wader bags for the money
What to look for in a wader bag
Wader care and tips
Wader repair
Frequently asked questions
And much more!
Let's get started!
---
Best wader Bags (Overall)
---
Features/Specifications:
210 D Main Body, PU Coating and DWR Finish
Proprietary Cyclepond Fabric Liner
Drawstring Closure
Fold Out Mat for Changing out of Wet Waders
Webbing Shoulder Strap
Haul Strap
I have reviewed a few other Fishpond products during my time with Anchor Fly, and I respect this company and its conservation-minded approach to fly fishing products. The Burrito Bag from Fishpond is a functional, heavy-duty bag that allows you to completely shed all your wet gear (wading boots, socks, waders, etc) when it's time to depart the river.
All the componentry on this bag is durable, and like other Fishpond products, this bag uses Fishpond's proprietary upcycled fabric, derived from plastic waste.
There are two carry options here (over the shoulder and traditional haul strap), and the fold-out mat makes changing your outer layer supremely easy, even on the fly. Check out this top-of-the-line product for yourself, and see what all the fuss is about.
Pros
The fold-out mat allows you to change out of and store your wet wading gear easily, and it also gives you a soft surface to stand on while changing
The 210 D fabric used in the construction of this bag and the multiple carry options protect the contents from the nastiest thorns, briars, and thistle
Realistically priced
Cons
None! This is a great product from Fishpond that definitely deserves a look. Check this one out
---
Features/Specifications:
Hydrophobic Nylon Construction
4500 Cubic Inches of Space
Ventilated Dry/Wet Compartments
Integrated Changing Mat
Shoulder Straps
Traditional Haul Straps
I am a proud owner of one of Korkers' most well-reviewed products–their wading boots! I've had mine for well over two seasons, and they get put through the wringer consistently. This bag from Korkers is huge, with a ton of storage space.
In fact, the 4500 cubic inches of space is one of the main selling points of this bag. Quality componentry is used here, and the hydrophobic diaphragm present between the wet/dry compartments keeps moisture off of what needs to stay dry. This is equal parts a wading bag and a dry bag, with the space to accommodate whatever you're going to carry inside of it.
Present here is another integrated changing mat, to keep your neoprene booties off of the hazardous forest floor, with multiple carry options. This is a great bag, especially for those weekend-long adventures that require a lot of space.
Pros
Durable componentry for years of use. This is a heavy-duty bag
Unparalleled space
An integrated changing mat is always a big plus
Korkers quality
Cons
The price tag is a bit high, but this is a quality piece of gear
---
Features/Specifications:
Large Capacity Main Chamber
Ventilated Lower Chamber for Wet Gear
Molded Bottom for Structural Integrity
Two Interior Zippered Pockets Underneath Lid
Two Rope Haul Handles
Removable Shoulder Strap
Rod Tube Attachment
Fishpond has created another great bag here, an upgrade from the Burrito, for longer trips and more gear. The Flattops Wader Duffel is a large capacity wader bag, with a ventilated and isolated lower chamber for wet boots and outers, and a large main dry section for clothes, vests, tackle, and more.
The molded bottom that bears the Fishpond logo makes this bag stay upright when in use, and allows it to pack away small, despite its large capacity.
Two interior zippered pockets keep electronics (or whatever else needs to sta\ibnhy dry) safe, and the rod tube attachment allows you to keep all your fly fishing gear in one spot and is an organizational blessing. If the Burrito Bag from Fishpond piqued your interest, but you need something more, this may fit the bill.
Pros
Large capacity.
Customizable to fit your needs
Equal parts wader bag and gear storage
Ventilated lower section for wet gear
Cons
No changing mat here
The price tag is a bit steep
---
Features/Specifications:
100% Recycled Cordura ECO 600 D Fabric
TPU Coating
Substantial Roll-Out Changing Mat
Breathable Mesh Compartment
One Size Fits Most Waders
This Orvis wader bag is a super simple, functional bag that does what a wader bag is supposed to do–make transporting your outers easy and less of a mess. This bag is made from 100% recycled Cordura material, with strategic TPU coating to add to the bag's longevity.
The roll-out changing mat is wide and capable here, moreover, the ventilated storage section is breathable mesh, which is a solid method for transporting wet gear.
If you're looking for a great way to transport your waders, the Orvis wader bag is a very solid product.
Pros
Recycled, durable materials
Generous rollout changing mat
Simplistic and intuitive
Affordable
Cons
Some customers have noted that this bag doesn't fit all types of waders, particularly larger-sized neoprene. Try before you buy if possible!
---
Best Wader Bag for the Money
---
Features/Specifications:
PU Coated Ballistic Nylon Shell
Circular Mat Design
Large Capacity, Fits Two Pairs of Waders and Two Pairs of Boots
Mesh Vents
Duffel Haul Straps
YKK Zipper
Simms knows fly fishing, and the Taco from this company is a great solution to wader storage.
The circular mat folds out to make changing into and out of your waders a breeze, and this bag packs small but can hold a whole extra setup. The mesh vents combat moisture and mildew, and the material componentry is tough and durable.
This is a great wading bag for the money, so check this out.
Pros
It's hard to touch a Simms product at this price point
Functional and durable
A Guide favorite
Cons
There were some reports of the changing mat tearing from light use, but if you know Simms then you know their customer service department will make a manufacturer's error right
---
Features/Specifications:
600 D Polyester and Mesh Construction
Durable Componentry
Zipper Closure
Functional
Kylebooker has put forth a dependable and affordable wader bag that is a great entry-level piece of gear. Simplicity is the name of the game here.
This was a bag that was designed for travel, and it packs away well. The mesh top works well to ventilate the contents, and there is ample space in this bag when zipped closed.
At this price, you can afford to take a chance on this bag and see how it works for you. Get organized with this product from Kylebooker.
Pros
Great price
Functional and durable
No-frills design
---
Features/Specifications:
PVC Coated Polyester Construction
Drawcord Closure
Mesh Sidewalls Combat Moisture
Padded Handles
If you're looking for a wader bag on a budget, Bassdash has got you covered. There are no extra frills or attachments here, this is a bag designed to get your waders to and from the water with ease, period.
This bag also effectively protects your vehicle from latent river dirt or water getting into the upholstery.
If you're looking for a great, affordable answer to storing your waders, try this product from Bassdash.
Pros
You just can't beat this price. If you're debating whether a bag like this is fright for you and the kind of fishing that you do, give this one a try
Cons
There are some reports of shoddy seam-work on these bags, but at this price, I think it's worth the risk
---
What to Look for in a Wader Bag
When choosing a wader bag that's right for you, consider the type of fishing that you do most. Some of these wader bags are designed to hold a ton of extra gear on top of your waders.
Many of these bags were designed with guides in mind, and the extra space can be super useful when packing for long trips to the water. Not everyone needs 4500 cubic inches of space for weekends spent chasing the afternoon rise.
Something simplistic may be just right for you, and there are bags in this review that fit that bill. The changing mat is a feature that I find very useful. When changing into and out of our waders, something to stand on can make the whole ordeal easier, and safer (don't stand on rocks in your neoprene booties!).
Wader Care & Tips
Caring for your waders can prolong their overall lifespan, and this ends up saving you money. Firstly, don't store your waders in these bags for prolonged periods.
The right way to store your waders is dry and suspended, not in a pile, not in a bag, not on the floor of the garage.
Rinsing your waders after each use not only works wonders to combat odor and mildew but is also a surefire way to stop aquatic hitchhikers from finding their way into foreign waterways via the angler (that means you!).
Be mindful of "pressure points" on your waders, as it is in these areas you'll most likely start seeing problems. If you feel rocks in your wading boots, stop what you're doing and remove them.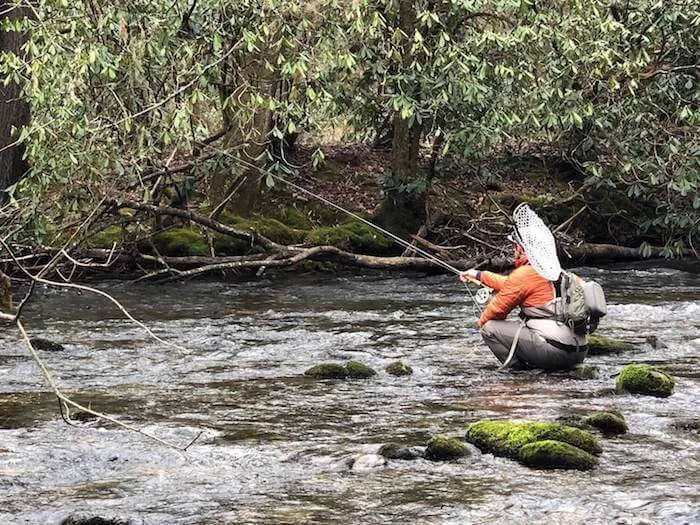 Even the best wading boots allow gravel and grit inside, so be mindful of this and dump your boots as needed. It's a bit of a pain, but it's worth it in the end. When I started wading, I lost multiple good pairs due to ignoring the silt and rocks between my wading boots and my neoprene booties.
Wader Repair
No matter how careful you are with your waders, fishing is unpredictable. Whether it's a rogue thorn, a sudden fall onto rocks, submerged snells or lures, or your own fly, accidents happen, and your waders sometimes bear the brunt of the damage.
If you fish as I do, there will undoubtedly, eventually, be a time when those pinhole leaks need to be addressed, and your waders need to be repaired.
I recommend taking your waders to someone who is well versed in repairing them. This might mean your local fly shop, or at worse, a trip back to the manufacturer.
However, there are numerous products available so that you can try to repair your waders yourself, from epoxy and neoprene patches to highly adhesive tape and more. The first step to fixing your waders on your own is identifying exactly where the water is getting in, and this itself can be a challenge.
I find that taking a flashlight to the insides of my waders often exposes where the holes are. From there, it's all a question of how you're going to prevent water from getting in. Take your pick from a host of products, and stop that leak.
Frequently Asked Questions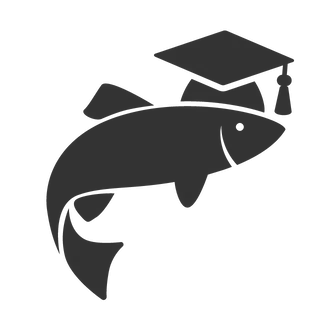 Q: Do I need yet another piece of gear to fly fish effectively?
A: I fish all the time, and often, my 'wader bag' is a cheap gym bag to keep river mud out of my trunk. That being said, these products simplify the sometimes frustrating task of getting into and out of your chest waders quickly, efficiently, and safely.
Do you need one? Probably not. But can one of these purposefully designed bags help to take care of that prized $600 pair of Simms waders? Most definitely.
Q: What is the most important feature for you when it comes to wading bags?
A: For me, the roll-out mat to change on is supremely useful and effective, and this feature is super important for me in regards to choosing a good wading bag. Anything to protect those neoprene booties from unforgiving gravel and stones!
That was a whole lot about wading bags, a piece of equipment that doesn't really get enough credit in the fly fishing world. The bottom line is, that waders are expensive, and an extra accessory like this only protects your investment so that you can get more use out of the waders that you use frequently.
Some of these bags are a great benefit to guides and those of us who need common-sense gear storage solutions.
This review has covered some of the best wading bags out there, so consider adding another layer of protection to your setup today. Avoid the thorns, and as always, tight lines!
Related Readings: