Our aim with this guide is to provide YOU with the best fly tying vise reviews/knowledge for 2023 products.
In this comprehensive guide I'll cover:
Fly Tying Overview—how tying your own flies can help you CATCH MORE FISH!
Buyers Guide: What You Need to Know

C clamp vs Pedestal
Fixed Jaw vs Rotary

Tips on Cost
Best Fly Tying Vise For the Money
If you're in the market for a new hook gripper, you'll love this guide.
Let's dive in!
---
Author's Picks!
---
Want to get right to our fly tying vise reviews? Click here to jump down
Fly Tying Overview
In this chapter, we'll cover the benefits of tying your own flies, why you'll start catching more fish, and cover some general info about this guide.
Why Tie When I Can Buy?
Okay ya'll—we get it, you're hooked! You LOVE fly fishing and you're spending a ton on flies. The thought of catching trout on a fly that you tied is appealing (to say the least) and you want to be sure you know what materials were used to create the fly that you're fishing with. All great reasons to tie.
I can promise that once you start tying your own flies your fly fishing game will improve. When you consider the time and cost of materials you put into tying you won't be saving money on flies (especially when you are just starting), but you will learn more about fly fishing, fly materials, and etymology—resulting in catching more fish.
Once you start tying you won't go back… You will likely ask yourself why you didn't start tying sooner.
If you are a beginner—just now starting to tie your own flies check out our page, fly tying for beginners.
Benefits of Tying your own flies
Look, Czech nymphing (Euro-nymphing) is where it's at in the fly fishing world today. When you tie your own flies you can control what you use for weight and how much weight you use. When you dial this in, you can control where your flies are in the water column, which in my opinion is the #1 key factor in catching fish.
A lot of beaded nymphs for sale aren't made of tungsten, BUT a heavy tungsten bead is CRUCIAL to getting your fly down in the water column fast. When you tie your own flies we recommend using tungsten AND start being more aware of, what size tungsten bead you are using, depending on the size of the hook.
The bottom line—tying your own flies can and will help you catch more fish. AND tying some of the most effective flies are actually quite easy (squirmy wormy, mop fly, pheasant tails, etc) Czech nymphing flies are EASY to tie! Whether you are euro nymphing yet or not, you are going to want to tie these nymphs and tie a bunch of them, in all different sizes.
Other benefits could also include more knowledge of aquatic insects AND the ability to get creative with your own patterns, as well as the satisfaction and joy of catching trout on your own flies! Not to mention—if you don't live near any fly shops but still fly fish!
Free silicone fly box with every purchase
Asheville, North Carolina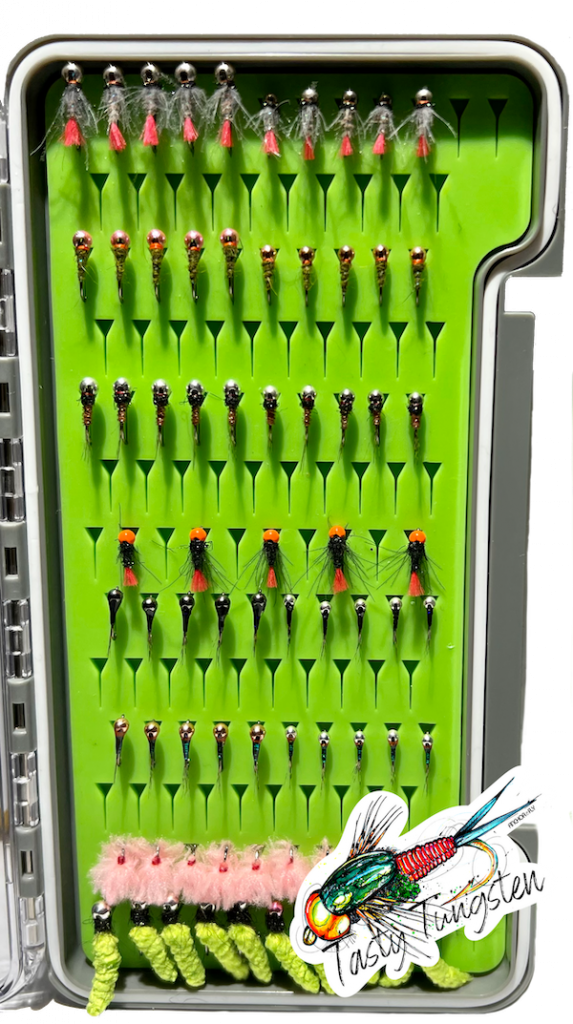 Buyers Guide (What You Need to Know)
In chapter 2 we'll cover the essential overarching questions you should ask yourself before determining which product is the best fit for you.
Think about:
How much are you going to use your vise?
What patterns will you be tying?
Pedestal or C-clamp
Rotary vs fixed jaw
Cost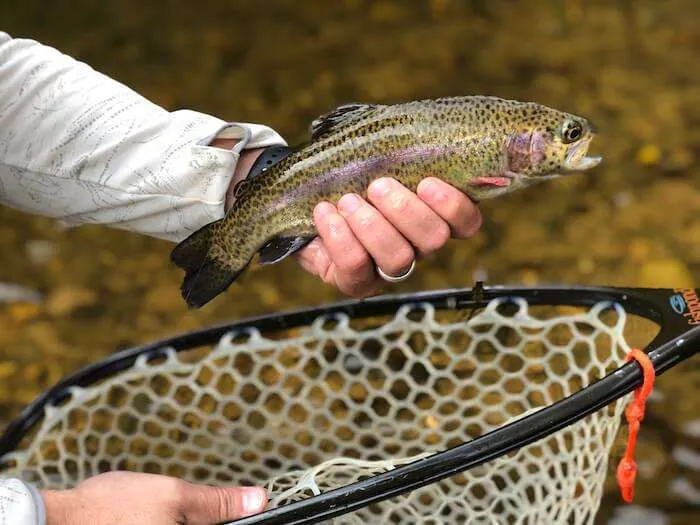 How Much Are You Going To Use Your Vise?
Quite simply–it sucks to make a purchase and have that cash go underutilized by not using what you purchased. Moreover, it's even worse to purchase something cheap and realize that you immediately want to upgrade.
Let's avoid both scenarios
Ultimately, if you love fly fishing we feel confident there will come a time when the majority of flies you fish will be ones you tied yourself.
How much will you be tying this season?
If you see yourself tying several times a week I recommend you take that info to help inform your purchase decision. In this case, you may want to increase your budget and get a better fly tying vise than you would if you only tie once or twice a month.
What type of flies will you be tying?
If you're primarily tying streamers for big bass or pike fishing you will want something that can hold the larger hooks. If you're tying mostly simple pheasant tails or hare's ears you probably don't need anything fancy.
C clamp vs Pedestal Vises
Do you have a designated area to tie flies? If you will be tying mostly at home in a designated area you will likely want to get a C clamp. The C clamp will clamp directly to your tying bench, whereas the pedestal will be set on a surface, like a table or a desk. Because of this, the C clamp will naturally sit lower and (for most) be a more natural position for tying.
The advantage of a pedestal is that you can take it anywhere and the pedestal serves as the base which holds the vise so you are stable and ready to tie without having a solid platform to clamp your vise to.
Note: Many vises will come with the C clamp not attached to the actual vise so that it is compatible with a C clamp or a pedestal. Moreover, it is worth noting that most (if not all C clamp) vises are adjustable so you can really customize the height at which you tie.
Related reading: Best Fly Tying Desks & Organizers | Buyer's Guide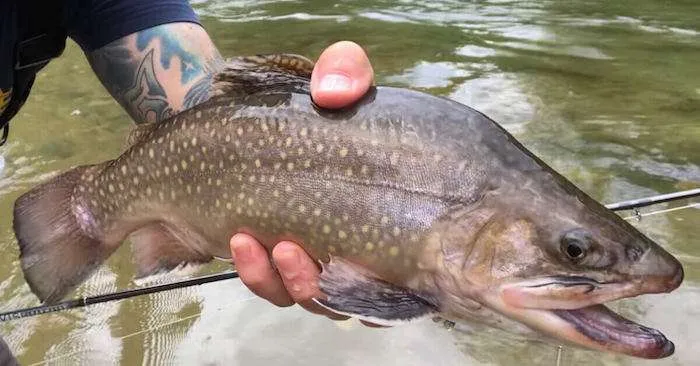 Keep it simple
All fly tying consists of adding materials to a hook — the main function of your vise is to hold a hook.
You shouldn't have to crank your jaw pressure to hold your hook. A good vise will hold your hook stable and steady without feeling like you have to crush it in there. No matter what vise you're using you will need to learn how to adjust the jaws so it holds your hook and locks in with very little pressure.
Squeezing too hard can damage your vise. Learn to use your set screw properly and clamp your hook without cranking down too hard.
Fixed jaw vs Rotary Fly Tying Vise
A fixed jaw vise does not rotate but sits in one position while you tie your fly.
What is a Rotary Vise?
A rotary fly tying vise has a rotating head. The rotating head comes in very handy when adding material. For example, a fly tyer can wrap materials easily and with precision by holding the materials stationary and simply rotating the vise head.
Is A Rotary Fly Tying Vise Right For You?
First and foremost, please know that an expensive rotary is NOT going to make you a better fly tyer. There is no substitute for good fly tying fundamentals. You have to practice and learn the basics of thread pressure and how to add materials.
People who go right into rotaries might not have their thread pressure down enough to take full advantage of this function. In the beginning, it's probably not going to help you. But, starting out you can lock the rotary function and slowly practice to gain the full benefits.
The Rotary Advantage
The rotary advantage is an easier wrap and eventually the assistance in creating equal pressure–equal size wraps for more detailed flies. Once you learn to work with material and get your pressure right, a rotary vise can make a world of difference when wrapping and counter-wrapping your materials.
Another main use of a rotary-style product is quite simply to be able to flip the fly over so you can see the bottom of the fly.
Rotary vise, caution/note
Do not purchase a rotary simply because you think this is what all advanced tiers use. Incidentally, many pro tyers will actually prefer a fixed jaw product. It is a matter of preference and most likely what they were taught on.
---
Micro Jig Streamers On A Euro Nymph Rig (3 Reasons!)
---
Cost
There are some really good options out there and our recommended products below currently range from about $50 to $200.
Oftentimes with the higher price points, you are paying for fit and finish, quality of craftsmanship, and aesthetic. Similar to purchasing a car and really splurging for the "bells and whistles" e.g. heated seats, leather interior, etc.
Quality Vises For Your Money
This chapter is broken down into 2 sections:
Fly Tying Vises Under $100
Fly Tying Vises under $200
Best Fly Tying Vises (Around $100)
The heavy hitter in this section is Griffin Enterprises. Their company focuses solely on fly tying equipment and they make some really good vises and accessories for the money. The Griffin vises we mention below come with a lifetime warranty. Quite frankly, if a company is willing to back its product with a lifetime warranty, that alone is a reason to give them a try.
This product is sexy, and it is quite possibly the best fly tying vise for the money that we have seen. It does have a bobbin holder, which is essential for true rotary functionality; this one is (360-degree rotation).
It is made in the USA and most importantly (to us) it does come with a lifetime guarantee.
Cons
Does not come with a material clip and
Does not come with a pedestal base
Another Griffin fly tying vise that comes with a lifetime warranty. This is a simple but effective fixed jaw that enables one to tie hooks ranging from 22 to 7/0. The cam on this little dude is simple and smooth.
The Montana Pro is a good product for beginner to intermediate level fly tyers. This could quite possibly be the best fly tying vise for under $100 on the market today.
Cons
Does not come with a pedestal base
Colorado Anglers has assembled a true 360-degree rotary functionality for well below the $100 price point. This is a c clamp with the pedestal base sold separately.
This product could take the cake as the best fly tying vise for around $50.
Cons
Does not have a bobbin holder or material clip and does not come with a pedestal base.
---
Other Gear-Related Articles
---
Best Fly Tying Vise (Around $250)
This section is aimed at offering superior options for those who have a budget around the $250 mark. When it comes to vises you may have heard of Regal, Renzetti, and Peak. These companies are outstanding at creating quality products, thus we have chosen vises from them to feature below.
Renzetti fly tying vises are what many pros use. They make some big claims like, "original rotary" or "most popular vise in the world." This company can walk their talk—when it comes to quality, Renzetti always has to be in the conversation.
This particular product does come with a lifetime warranty.
Cons
No material clip
C clamp sold separately
This product by Peak Fishing tops our list of best fly tying vises for the money. It is currently well under $200 and can be purchased with a c clamp or pedestal base, depending on your needs.
It is super solid/stable and designed for efficiency. It doesn't come with a lifetime warranty but is the type of vise you would have forever. Made in the USA
Cons
Does not have a material clip
For those who would rather have a horizontal handle than vertical the D-arm for this clamp is sold separately
No lifetime warranty
Regal fly-tying vises are an absolute dream and their Medallion product line is one they cherish. One of the many solid features is THERE IS NO ADJUSTING NEEDED. No matter what hook size you are using you simply add your hook and GO. Robust, simple and finely crafted—ease of use is at an extreme high.
Cons
Limited lifetime warranty
It does rotate but is not a true rotary
Comes set for right-handed tiers and switching to the left requires loosening a bolt and switching around.
Looking for more on Fly tying?
Check out our articles on: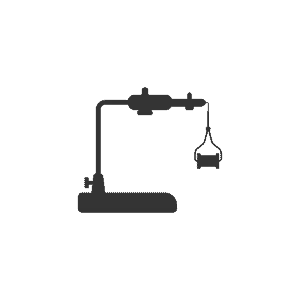 ---
Best Fly Tying Vise for Beginners
In the beginning, you will likely want to find something with a lower price point to suss out how much you enjoy tying flies. Because of this, we want to suggest 2 products both by Colorado Angler.
This product comes in under $30 and does boast true 360-degree rotation. It is a simple vise that will get the job done. It comes with a material clip on the vise and a pedestal base is available and can be purchased separately.
Cons
No lifetime warranty
No bobbin holder
Built for smaller hooks in mind (but can hold larger hooks)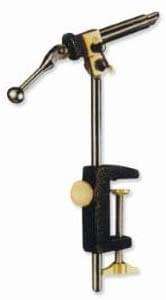 This vise was already reviewed above, however, for around $50 it is worth mentioning again here in this section. This is about as good as it gets when it comes to beginner fly tying vise for the money.
Click to Get Back Up to Colorado Angler Review
Conclusion
We sincerely hope you found what you were looking for with this article. If you have questions, comments, or suggestions please leave them in the comments section below.
Additional Resources