A Bigger Bug Launcher
The Summer heat will soon be on its way, and when water temperatures rise and the flow dials back, consider switching up your target species and giving the trout a much-needed break. Bass, both small and largemouth, are very sporting fish on a fly rod and can be found readily available in waters all over the US.
This Article Will Cover:
Best bass fly rods (overall)
Best bass fly rods for the money
What to look for in a bass fly rod
Frequently asked questions
And much more!
Let's get started!
---
Best Bass Fly Rods Overall
Features/Specifications:
Available in 160 and 200gr (Perfect for trout), as well as 250, 350, and 450gr
8'8" Length
Proprietary StratoTherm Resin Blank
Fast Action
Titanium Frame Stripping Guide
ReCoil Titanium Alloy Snake Guides
Milled Aluminum Reel Seat, Double Uplocking
Aluminum Rod Tube
T&T Lifetime Warranty
I have had the pleasure of reviewing other rods from Thomas and Thomas here at Anchorfly, and I have learned that this company takes fly fishing as seriously as we do. Their rods are expertly designed and use quality components to achieve excellent function and ease of use.
The Exocett SS line of rods from T&T were built to throw streamers, and I mean all kinds of streamers. These rods are categorized by grain weight instead of the more traditional line-weight that we're all surely familiar with, so to put this in perspective, the 160 and 200gr SS rods are perfect for delivering smaller streamers to trout, while the 250 can handle bucket mouths and bronzebacks.
The 350 has been warmly reviewed as a fantastic striper rod, and the 450 packs enough muscle for all things saltwater.
This is a fast-action rod, and all models share the same length (8'8). The snake guides are able to be bent or crushed and then realigned to their original position, making this rod super durable.
It was designed to throw streamers of all shapes, sizes, and weights with ease, for big, predatory fish. All of this combined with T&T's beloved warranty add up to a great rod for bass, and other big, more toothy predators.
Pros
The StratoTherm Resin blank is fast action and allows for easy casting, whether you're wading or in a drift boat. It also has the power necessary for the long and powerful runs that bass are capable of
T&T uses quality materials, meaning this rod has what it takes to withstand seasons of use and abuse
Cons
The only potential con here is the price. This rod is not cheap, but it was purposefully designed and is the perfect rod for all things bass
Features/Specifications:
8'9". 9', and 9'3"
4-Piece
Line Weights 6-11
Konnetic Tech Graphite Blank
Fast Action
Tangle-Free Fuji Ceramic Stripping Guides
Extra Large Hard Chrome Snake Guides
Heavy-Duty Aluminum Reel Seat
Full Wells with Fighting Butt
Black Ballistic Rod Tube
Sage Lifetime Warranty
Sage products are a joy to review. This company has really made a name for itself by producing quality rods at reasonable prices, and the Sage Payload is no different. This fast-action rod excels at handling large bass and even muskie at higher line weights.
The Konnetic Tech graphite blank is both powerful and light enough to throw big flies all day with no need for Tiger Balm later. The fuji ceramic stripping guide can handle beefier lines with no headache, and the full wells and fighting butt allow for more control and accuracy, especially with longer casts.
This rod was warmly reviewed as a perfect river rod, with a strong midsection and powerful tip capable of turning over heavier, less-than aerodynamic streamers into the wind.
While this rod is killer for bass, I can see it readily excelling at higher line weights for muskie and northern pike as well. Sage does what it does best here with this solid offering.
This is a great rod for everything bass-related, and a great choice for those new to pursuing these exciting fish.
Pros
The Konnetic Graphite used in the construction of this rod may make you rethink the use of graphite in fly rods
The full wells and fighting butt on the Sage Payload work great on bigger fish, allowing for long, accurate casts
Reasonable price and Sage sacrifices nothing in terms of quality of workmanship to bring you their Payload at this price
Cons
None. This is a great rod from Sage, at a good price point. Check this rod out if you're getting into bass on the fly
Features/Specifications:
9' 4-Piece Rod Series
Line Weights 7-12
High Modulus Graphite Blank
Very Fast Action
Sic Stripping guides
Stainless Steel Snake Guides
Aluminum Uplocking Reel Seat
Full Wells, Fighting Butt
Square Rod Tube
Echo Lifetime Guarantee
Echo is a company full of dedicated and enthusiastic fly fishers. Their products reflect their passion for the sport well, and this rod is a great example of Echo's commitment to quality. The EPR only comes in one length (9'), but various line weights (7-12).
This rod sports a very fast action, and this enables it to make accurate, powerful casts. This type of action on a fly rod can be difficult for the beginner but is of great use to the intermediate-level user.
The higher line weights of this rod series are great for fishing saltwater flats, but the lower line weights make this a perfect bass rod.
The high modulus graphite blank is light and powerful, and this rod has the power to lift heavy fish. This is a great offering from Echo and Rajeff Sports, and you should definitely consider it if chasing bass on the fly is your thing.
Pros
This rod's very fast action makes it able to throw the biggest and least aerodynamic flies in your box. It is a great streamer rod
There is ample power in the butt-section here to lift big fish and play aggressive predators
Affordable
Cons
None. This is a great rod for the experienced fly fisher. With models big enough to handle massive redfish and bonefish as well as big largemouths and black bass, this is a great rod for big fish
Looking for Bass Fly Line?
Check out our review of the Best Fly Line For Bass | Buyer's guide (Top 5, 2022)
---
Best Bass Fly Rods for the Money
Features/Specifications:
9' 4-Piece Rod Series
Line Weights 6-11
Moderate/Fast Action Blank
Full Wells and Fightin Butt
Saltwater Safe Hardware
Fuji Concept-O Stripping Guides
Lightweight Chrome-Impregnated Stainless Steel Snake Guides
Rod Sock and Tube
TFO Warranty
Temple Fork Outfitters is churning out a ton of great rods at competitive prices. The TFO Mangrove is a rod series that was designed for the saltwater fisherman in mind, but this powerful rod series also comes in lighter line weights for freshwater fish.
This rod series only comes in 9' lengths, and it is perfect for use on a drift boat. This rod sports a moderate/fast action, making it a great rod for the novice caster.
The hardware here is saltwater safe and does well in debris-filled ponds. The full wells and fighting butt are powerful and enable you to pick up line and cast with accuracy, regardless of the flies you're using. Consider the lighter line weights of this fly rod series if you're targeting bass this Summer.
Pros
There's a ton of power in the butt section of this rod, and it can handle big fish in freshwater or salt
The moderate/fast action of this rod is very forgiving, and this is a great rod to learn how to make long casts. Great for beginners
Affordable
Cons
None! This is a highly reviewed rod with tons of positive feedback
Features/Specifications:
7'11" Two-Piece Rod
Line Weights 7-9
Moderate/Fast Action
SCII Graphite Blank
Chrome Snake Guides
Uplocking Reel Seat
5 Year Warranty
The St. Croix Mojo bass rod is a warmly reviewed and dependable piece of equipment. Super long rods are great when on a drift boat, but this rod dials back the length while sparing little in terms of power and precision.
This rod is great for use in a kayak and on the bank. It is super durable, and the moderate/fast action makes this a great rod for the beginner and a dependable backup for the seasoned veteran.
This rod is affordable and effective, and every review of the Mojo is glowing. Higher line weights work well for muskie and pike, but this rod was designed for bass, and that's what it hunts best. Check this out if you're just getting into bass fishing on the fly. Highly recommended.
Pros
Very affordable. Performs as well as rods twice this price
The moderate/fast action makes this a great rod for the beginner
Powerful butt section for lifting heavy fish and casting in less than favorable conditions
Cons
This rod is reviewed very well across the board, aside from occasional reports of brittle tips
Best Bass Fly Rod Combos
Here are two Bass fly rod and reel combos, perfect for getting on the water quickly.
Features/Specifications:
9' 4-Piece Fly Rod Combo

Combo Includes:
9' 7wt Bass Fly Rod
Diecast Aluminum RUN Reel
RIO Warmwater Quickshooter Fly Line With Backing
Loop-to-Loop 9' 10-Pound Test Tapered Leader
Cordura Carrying Case

Graphite Blank
Powerful Taper
Anodized Aluminum Reel Seat
Redington Guarantee
Redington makes great gear, and their combos are no different. This combo (dubbed a field kit by Redington) is centered around all things warm water, particularly small and largemouth bass.
The rod is graphite, and light despite its long length, with plenty of power in the butt section. A diecast aluminum RUN reel balances the rod, and this large-arbor machine comes lined with backing and RIO brand WF Quickshooter fly line, designed for the hot temperatures and warm water that bass love.
This combo comes complete with a 9' 10-pound test RIO tapered leader as well. Just add a popper or hair bug and this combo is ready for your favorite pond or spillway in July.
Not every bass rod needs to be an 8wt, and this 7wt offering from Redington keeps it light with their graphite blank. Not much, if anything, is sacrificed in power, and the low overall weight means that you can chuck those streamers all day without a sore shoulder.
This is a great combo from a great company, and everything you'd need to go looking for bass comes rigged up and ready to use right out of the box. Check this out.
Pros
Redington covers all the bases for bass with this 'field kit.' If you were on the fence about sizing up your gear from trout, this is the combo you're looking for
Cons
As usual, there are scattered reports of issues with brittle leaders or cracked fly line, but overall, this is a well-reviewed outfit from Redington
Features/Specifications:
9' 4 Piece Fly Rod Combo

Combo Includes:
Clearwater Fly Rod
Clearwater II Fly Reel
Clearwater Fly Line
75 Yards of 20 Pound Dacron Backing
Rod Tube

Black Chrome Blank with White Accents
Composite Tip
Rod Identifier on Blank
Chrome Snake and Stripping Guide with Ceramic Insert
Full Black Nickel Aluminum Reel Seat
Full-wells Handle with Fighting Butt
25-Year Orvis Guarantee
Orvis can design a fly rod outfit with the same precision and attention to detail as they can a singular rod or reel, and the Clearwater series is perfect evidence of this. I have reviewed the Clearwater rod series in various different weights many times here at Anchor Fly, and for good reason–this rod series offers consistent, quality performance and checks all the boxes needed for a truly great fly rod, regardless of length or line weight.
The 8wt Clearwater combo combines the Clearwater II large-arbor reel with a proprietary Clearwater line with a dependable, accurate, and durable rod to create a perfect combo for freshwater monsters and saltwater brutes alike.
The composite tip adds further durability to this rod, and chrome snake guides cut down on weight. Paired with a stripping guide and ceramic insert that cuts down on friction, this rod can shoot line with ease, even with a bulky streamer on the other end.
Aesthetically pleasing, with a black chrome blank and full black nickel aluminum reel seat, this rod sacrifices nothing in terms of power and accuracy for all of its visual charm.
Nine feet long and with full-wells and fighting, butt means that you can keep that bucketmouth out of the weeds and play big fish with confidence. The Clearwater series is a resounding success from Orvis and this 8wt outfit doesn't disappoint either.
Pros
This stellar rod pairs too well with the Clearwater II reel and Clearwater line to create a truly deadly combo that's ready for bigger fish right out of the box
Equally useful for those not experienced in throwing larger flies as it is for the committed streamer user
Cons
None. This fly rod outfit is well-thought out and the reviews of it are nothing less than glowing
---
What to Look for in a Bass Fly Rod
When choosing a bass rod that's right for you, remember that bass flies are normally large, heavy, and wind-resistant. You need a rod (and line) that can turn over these flies with ease, even in the wind.
Bass are usually found in places with lots of debris and algae, and inevitably you'll have to pull your fly out of an obstruction, so forgiving tips, and durable rod blanks are a must.
Longer rods allow for further casts and are particularly useful when fishing from a drift boat.
You want a rod capable of balancing power and precision, and that goes double for a saltwater rod if you're into fishing for stripers.
Frequently Asked Questions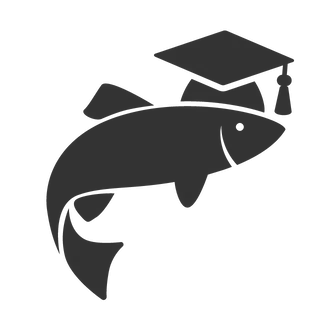 Q: What line weight should I be using for bass?
A: I prefer staying light and fishing ponds and canals for bass. I have used a 7wt to great effect in my bass fishing endeavors. However, these fish get big, and heavier line weights (8,-10) are also often used to great effect when fishing lakes, reservoirs, and big water.
Make sure the line is rated for warm water, because bass fishing is often done during the hottest months, and cold water lines will turn limp and useless in the summer heat.
Q: Can I use a saltwater-rated rod for freshwater bass?
A: The answer here is yes (but always remember to hose down your gear before and after fishing). Some of the rods in this review come in bulkier weights to handle saltwater fish like bonefish, stripers, and other toothy predators, as well as muskie in freshwater scenarios.
Q: What about the action?
A: A moderate/fast action will be easier to navigate if you're a beginner, but there are rods in this review with very fast action, and they can be difficult to use if you're not accustomed to proper casting. Your best bet here is to learn on a slower action rod, and then move up to a fast action after you've put some hours into feeling out your bass rod.
Bass are fantastic gamefish. They are most active when trout may be slowing down and avoiding the Summer heat, and they offer a courageous fight on the fly rod. Make sure your rod has both the power and precision to get your fly where it needs to be.
Consider one of the above-reviewed rods, especially if you're just getting started fly fishing for bass. A bigger bug launcher is required if you're going to be targeting bass when the Summer heats up. Stay safe, and tight lines!
Related Readings: