Puddle Clickers and Panfish Tamers | Sensitivity = 🐟
In fly fishing, there will always be a certain demographic that has a vested interest in pursuing small, wild fish with the lightest gear.
Whether that means blue lines and brook trout or small ponds teeming with bluegill and chubs, a light reel paired with an equally light rod and the line is just plain fun to catch fish with.
This review is all about 3 wt reels, with some of the lightest weighing in at just over 2.5 ounces. A light reel can benefit different fishing techniques, particularly euro nymphing setups.
When sensitivity is necessary for success you need a reel that can balance your setup while still picking up and managing line effectively.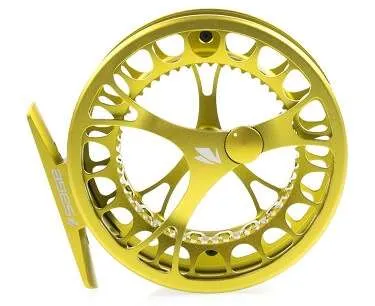 In this review I'll be taking a look at some of the best 3 wt reels on the market, and so that you can as always, buy with confidence.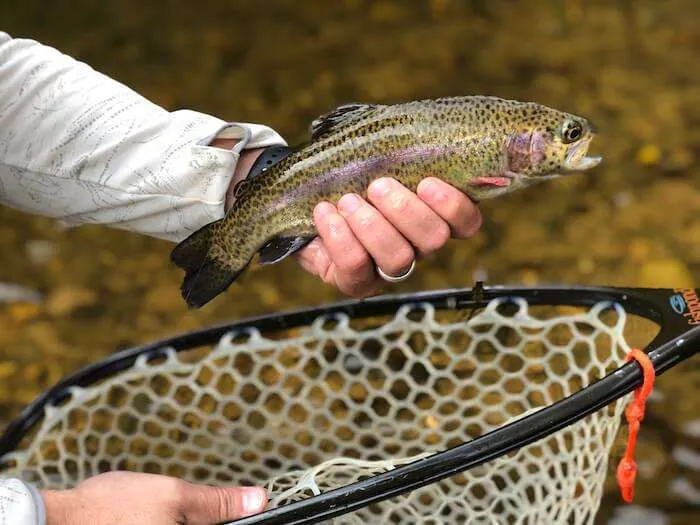 This article will cover:
Bet 3wt fly reels (Overall)
Best 3wt fly reels for the money
Uses for a 3wt fly reel
Frequently asked questions about 3wt fly reels
And much more!
Let's get started!
---
Best 3wt Fly Reels (Overall)
The Specifications:
3.5" Diameter
3.8 Oz Overall Weight
Disc Drag
WF4+45 Yards Dacron Capacity
Rigid Anodized Finish
6061 Bar Stock Aluminum Construction
Large Arbor
Hardy is one of those companies that produce both aesthetically pleasing and masterfully engineered gear, and their Ultradisc series of fly reels checks all these boxes.
The 3000 model is incredibly light but still has a carbon-fiber disc drag that can be fine-tuned for success, whether you're pursuing panfish or using it in a euro setup. Hardy's innovative spool/line guides accommodate incredibly thin running lines, making this reel perfect for straight mono setups.
The large arbor allows for quick line pick-up and less imparted memory. This reel is exactly what you should expect from Hardy–relentlessly functional, aesthetically appealing equipment with a ton of class.
Pros
Incredibly lightweight
Superior construction materials and rigid anodized finish
Innovative, proprietary spool/line guide accommodates super thin running line
Cons
This reel is a bit pricey, but it's a Hardy product, and they spare no expense in their construction of quality gear. This reel is still worth a look despite the price tag.
The Specifications:
3.2" Diameter
3.7 Oz Overall Weight
Proprietary Conical Drag System
6061 Aluminum Construction
Large Arbor
Type II Anodizing
Lifetime Warranty from Lamson
I have had the pleasure of reviewing a few other Lamson products here at Anchor Fly, but this revamping of their Guru model fly reel is very deserving of a mention in this category of this review.
Lamson has shaved off even more weight with intelligent porting and quality construction materials while keeping the arbor large and the spool relatively narrow. 6061 Aluminum is used to great effect again here, and the anodizing is arguably just as advanced on the Guru S as the above reviewed Hardy reel.
These reels are durable and functional, and Lamson's lifetime warranty stands out above the rest for its extensive coverage and low handling fee ($35).
Pros
Lightweight, but with a large arbor
Quality construction materials
Forgiving and low-fee warranty
Cons
None! Lamson's original Guru reel was a hit with fly fishers from Kentucky to Kenya, and this improved model addresses what few issues existed before this revamp
The Specifications:
3 ⅞" Diameter
4.9 Oz Overall Weight
Sage Sealed Carbon Disc Drag
FIPS Line + 75 Yards of #20 Backing
6061-T6 Aerospace Aluminum Construction
Extra Large Arbor
Sage knows euro nymphing, and this reel was designed to include features that make this style of fly fishing easier and more effective. The included weights allow you to balance this reel to whatever nymph stick you choose to use out of your quiver, and the extra-large arbor provides exemplary line pickup, while also being able to handle larger fish.
The Sage sealed Carbon Disc Drag quickly dissipates kinetic energy throughout the arbor, allowing you to navigate long, heavy runs by bigger fish with less chance of disaster.
Aerospace aluminum construction and purposeful design make this reel perfect for the euro nymphers that need a specific reel for this specific methodology of fly fishing.
Pros
Specifically designed for euro nymphing enthusiasts
Extra-large arbor
Can accommodate the smallest diameter running lines
Cons
While this reel was made with specific features as the focal point, it is on the spendier side
The Specifications:
3.5" Diameter
4.96 Oz Overall Weight
3 Pawl Drag Engagement
Large Handle
6061-T6 Aluminum
Minimal Startup Inertia
Extra Large Arbor
The Galvan Euro Nymph Reel is another reel that was designed specifically with euro nymphing in mind. The drag on this reel is a click and pawl, with 3 pawl drag engagement, which is an advanced feature in and of itself.
However, the euro features don't stop there–the extremely large arbor can accommodate the smallest running lines, and the frame is completely closed.
The large handle allows for maximum torque (even on thin running lines) and Galvan uses the same quality aluminum and anodizing process as other high-end reels to guarantee durability.
Pros
Extremely large arbor
High-quality material components used
Advanced click/pawl drag
Cons
This is a specialized tool, and with specialized tools usually comes a high price tag.
---
Best 3 wt Fly Reels for the Money
These next three fly reels are top of line when it comes to quality, performance, and affordability.
The Specifications:
Die-Cast, Machine-Finished Construction
Enclosed Frame Design
Carbon Disc Drag
Large Arbor
Reel Pouch
Greys has pushed the envelope even further concerning die-cast reels with their Tail fly reel. This affordable and functional reel is die-cast with a machined aluminum palming ring.
The enclosed frame keeps your running line from snagging, and the carbon disc drag allows you to fine-tune this reel for the type of fish that you're pursuing.
The Tail also sports a large arbor for speedy line pickup and a smaller diameter running line. This reel from Greys possesses many of the same features as reels three times this price. Check this out to pair with your nymph stick or your 7' blue lining rod.
Pros
Affordable
Comparable features to far more expensive reels
A great do-it-all reel for the money, whether you're euro nymphing or fishing small water
Cons
Outside of die-cast being a little brittle, for this price point, this is a great reel,m especially if you want to try your hand at nymphing, euro or otherwise.
The Specifications:
3" Diameter
2.7 Oz Overall Weight
Large Arbor
Die-Cast Aluminum Frame
Click-Check Drag
Reel Case
The Redington Zero is glowingly reviewed by fly fishers all over the world. This die-cast aluminum reel is the lightest in its class and at an affordable price.
Redington makes great gear at affordable, accessible prices, and Zero checks both of these boxes well. The drag system is a click, which is all the drag you need when fishing small water.
This is a reel that's worth considering, with a price tag that won't make you wince.
Pros
Very economical
Super lightweight
Large arbor
Cons
There are reports of this reel being brittle, but that's a con that remains palatable at this lightweight and at this price. 
The Specifications:
2.9" Diameter
4.8 Oz Overall Weight
Large Arbor
Maintenance Free Disc Drag
Hybrid Die-Cast/Machined Construction
WF3 + 75 Yards #20 Backing
The Ion from Echo is marketed towards the novice angler, but many reviewers also use this as a dependable backup reel. It sports a large arbor and a disc drag system that can be fine-tuned for the fish that you're pursuing, but this is not a sealed disc drag.
It sports a large arbor, and a price tag that is accommodating both to the beginner and the frugal fly rodder looking for a backup. Echo products are purposefully and passionately designed, so check this out.
Pros
Extremely affordable
Functional and affordable, targeted to new anglers
Large arbor
Cons
A bit heavier than the other die-cast reels in this review
As with other die-cast reels, it's a bit brittle. Be gentle!
---
Best 3 wt Click and Pawl Reels
If you're wanting a simple and minimalistic fly reel, click and pawl may be for you. Here are two of the top 3 wt click and pawl reels currently on the market.
The Specifications:
3.22" Diameter
3.2 Oz Overall Weight
WF2 + 75 Yards Backing// WF3 + 50 Yards Backing
Click-Pawl Drag
Large Arbor
6061 T6 Aluminum Construction
Ross has improved upon their Colorado LT by shaving off more weight and implementing a semi-caged frame with a unidirectional click-pawl drag system. This is a masterpiece of engineering, with positive reviews by those loyal to this type of lightweight freshwater reel.
Fully anodized 6061 aluminum construction makes this reel both light and durable, and the arbor's still large for quick line pickup.
Ross makes quality products, and this aesthetically appealing but relentlessly functional reel is a prime example of its commitment to fly fishing. 
Pros
Quality engineering and quality construction components
Built-in Vesconite bushing
Stainless Steel pawl, spring, and gear
Striking aesthetic appeal
Cons
Usually, a click-pawl drag system denotes an affordable reel, but this one is expensive
The Specifications:
3.44" Diameter
2.63 Oz Overall Weight
6061 T6 Aluminum Construction
Hard-Anodized Finish
Adjustable Click-and-Pawl Drag System
Large Arbor
The Click from Sage is a large arbor masterpiece for anglers who prefer a classic feel for the waters they frequent.
This adjustable click-and-pawl reel uses the same tried and true quality construction components to save on weight, with a hard-anodized finish to protect it from abrasion and the creek bed.
The aesthetics of this reel are eye-catching, and it is advertised as having a "modern aesthetic with classic performance." I love Sage products, and this reel is a great offering from this company for the discerning trout bum.
Pros
Machined, not die-cast
Quality construction materials
Aesthetically awesome
Functional and intuitive, like most click-and-pawls
Cons
This reel has glowing reviews, but here again, the price tag is a bit high
---
What to Look for in a 3 wt Fly Reel
The first thing to consider when choosing a 3-wt fly reel that's right for you is what you'll be using it for. Often, a classic click-and-pawl will be suitable when using dry flies or lightweight nymphs in high mountain streams.
If, however, you plan to use a 3 wt reel for euro nymphing purposes, balance is key. You're going to want a 3 wt reel that balances the preferred nymph stick of your choice.
One model of the reel that stands out in this review as a boon to the veteran and aspiring euro nympher alike is the Sage ESN. The ability to balance this reel to your rod setup, regardless of length, is a great feature.
Another thing to look for in a 3 wt reel is line capacity. While some euro nymphing setups use a straight mono running line, this isn't always the case, and while tight line setups don't normally need a ton of fly line, it's good to be aware of the limitations of whatever particular reel you're considering purchasing.
Several reels in this review can accommodate super thin running lines, so consider this also. 
Frequently Asked Questions
Q: Disc Drag or click-and-pawl?
A: I'm going to preface this by saying that I have yet to find a click-pawl reel unable to suit my needs, even for larger than average fish. However, disc drags protect tippets, allow for fine-tuning, and are particularly useful when euro nymphing.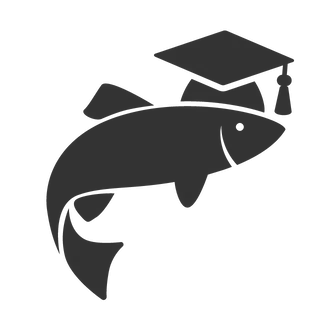 Click-and-pawl reels are more than effective at handling brook trout and panfish and excel in small water. The answer to this question depends on the techniques you use.
Q: What line is best?
A: When euro nymphing, FIPS Euro from RIO is consistently reviewed well. It has low stretch, and a thin diameter and this helps to maintain sensitivity and promote fast hook sets.
I have also seen straight monofilament used as a running line because it's even thinner and more sensitive. If you're on the prowl in smaller water, like spring creeks and the like, a floating line is best, as long as it's balanced to that reel's particular capacity.
3 wt reels are magnificent examples of lightweight engineering, and incredibly useful for fine-tuned euro nymph systems, where sensitivity means everything, and balance is key to getting a drag-free drift. Large arbors seem to have become the pretty industry standard, but this feature benefits both the euro nympher and the dry fly enthusiast with quicker line pickup.
With a specialized and advanced as 3 wt reels can get, I must say that for smaller water, there's something satisfying about taking the classic approach and using the tried and true click-and-pawl style. I have found it just as effective in bigger water as well, and every big fish will give you an intimate lesson on effectively "palming" your click-and-pawl reel.
Whatever type of reel you choose, this review has covered some great options, and I hope you're armed with all the information you need to make an informed and meaningful purchase. As always, tight lines!
Related readings: